Kaléo, the originators of the Auvi-Q epinephrine auto-injector, have announced the return of the device scheduled for February 14.
Readers will recall the device was pulled from the market in the fall of 2015 by the pharmaceutical giant Sanofi after discovering manufacturing issues that could potentially interfere with the device delivering the correct dose of epinephrine.
The reintroduction of the device itself, now produced directly by kaléo who has introduced a largely automated manufacturing process, is an audacious move by a relatively small company in the wake of a global recall. The pricing strategy accompanying the relaunch takes that a step further.
See our interview with kaleó's VP of Product Development entitled "The Reliability of Auvi-Q: An Interview with Eric Edwards" by clicking here.
kaléo is taking a bold step to make the Auvi-Q – the only auto-injector featuring voice prompting – affordable to the majority of Americans, many of whom are faced with skyrocketing copays and out-of-pocket expenses to purchase these life-saving devices.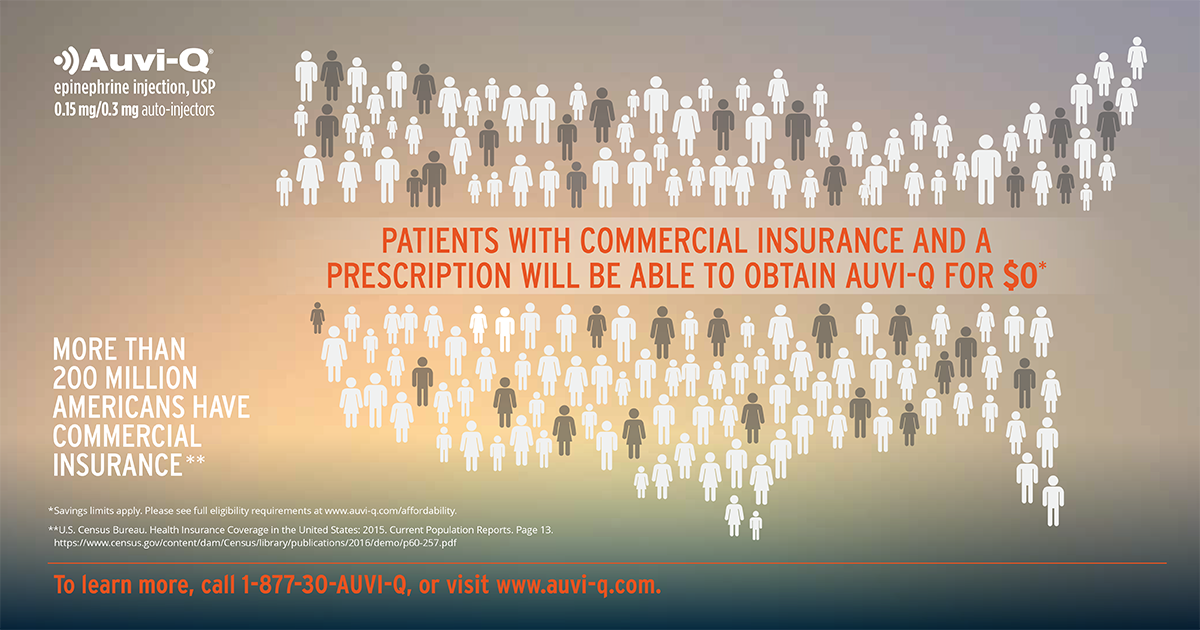 In short, kaléo is pledging the following via it's AffordAbility access program:
$0 out-of-pocket expenses for those covered by commercial insurance policies (even those with high-deductible plans)
Available free of charge to all those with household incomes of less than $100,000 who are not covered by government or commercial insurance;
$360 cash price.
"We met with patients and physicians and listened to the very real challenges in the current healthcare environment with obtaining access to affordable medicines," said Spencer Williamson, President and CEO of kaléo. "As a result, starting February 14, for more than 200 million Americans with commercial insurance, including those with high-deductible plans, the out-of-pocket cost for AUVI-Q will be $0."
In addition to traditional channels, the company will be offering Auvi-Q through a direct delivery program to ensure the consumer receives the best expiration dating of their devices.
The company has made the following FAQ available to answer questions about the device, the AffordAbility program, and their direct delivery program. Click to view: