A lawsuit pending in US District Court for the District of Massachusetts is of interest to individuals coping with food allergies in the United States. The case has all the hallmarks of a David vs Goliath battle where the plaintiff, a consumer with a milk allergy, seeks compensation from a corporation after having suffered anaphylaxis from the consumption of one of their Italian meat products.
Representing the plaintiff is Laurel Francoeur, an attorney our readers will recognize as a specialist in food allergy litigation that we feature in our "Inspiring Food Allergy Bloggers and Authors" resource section on SnackSafely.com.
We reached out to Laurel, who was gracious enough to grant us an interview and provide some insight into the case:
Dave Bloom for SnackSafely.com:
Laurel, thanks for your time. Please take a moment to introduce yourself to our readers.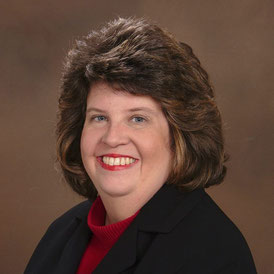 Laurel Francoeur
: I'm an attorney in Boston who specializes in helping clients with food allergies. I'm also an author, advocate, and national speaker about the rights of food allergic people.
In my practice handle discrimination cases and cases involving allergic reactions. I also help parents get accommodations for their food allergic children at school. The subject is near and dear to my heart as I am a mother of a teenager with multiple food allergies.
DB:
Let's discuss the Hult vs Daniele International suit. I've read the briefs you sent me and think your insight would shed some much-needed light on the complexity behind how food allergy cases are litigated. Can you describe the incident that triggered this case?
LF
: My client, Brian Hult, has a life-threatening allergy to milk. His wife purchased some pre-packaged deli meat for a New Year's Eve celebration. The label for the meat said it contained "sodium caseinate," but did not indicate that it contained milk or that sodium caseinate is made from milk. The day after the holiday, Mr Hult was at work with a sandwich he packed from home using the deli meat. He began having an anaphylactic, or life-threatening, allergic reaction to the milk in the deli meat. He was transported to the local hospital where he spent several days in ICU attached to an epinephrine drip. Both he and his wife suffered extreme emotional distress.
DB
:
Every food allergy sufferer's nightmare. What were the ramifications for Mr Hult as a result of this incident and why did he decide to sue?
LF
: Mr Hult wanted to sue so that people would know his story and that others with milk allergies would understand that sodium caseinate contains milk to prevent this from happening again. He also wanted to ensure that the meat company understood what had happened from their failure to make their label clear and to hold them responsible for the severe damage they caused to him and his family during the holiday season.
DB
:
Why did you decide to take on this case?
LF
: I have a lot of sympathy for Mr Hult. It was clear that he had suffered a serious reaction and was still struggling to deal with the aftermath. I also wanted the defendant to understand the seriousness of what had happened and to educate the defendant about what they could do to prevent it in the future.
DB
:
Please describe the premise of Mr Hult's suit in layman's terms.
LF
: My client is suing for breach of warranty, failure to warn, negligent misrepresentation, and emotional distress to both he and his wife. Basically, the suit says that the defendant is liable because its label did not adequately warn the consumer of the presence of a major food allergen.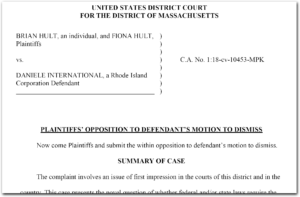 DB
:
What about the defendant? What is the premise behind their motion to dismiss?
LF
: The defendant argues that it had no obligation to say that sodium caseinate is derived from milk because meat products are typically not governed by the FDA and that the allergen labeling law FALCPA [
Food Allergy Labeling and Consumer Protection Act
] does not apply to meat products.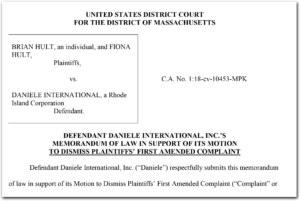 DB
:
Our readers are familiar with the FDA's FALCPA regulations and how they mandate the top eight allergens be clearly labeled when they are ingredients of a product. But the defendant claims this product isn't bound by FDA regulations, that it instead is governed by the USDA. Can you explain why the defense is distinguishing between the two agencies?
LF
: Packaged food products are regulated by the FDA. FALCPA applies to products governed by the FDA. Meat products usually fall under the jurisdiction of the USDA and would not be covered under FALCPA.
It is our contention that the deli meat in this case was not merely meat but was in fact meat with an allergen added to it, thus making the rules of FALCPA apply. There is language from the Congressional record when FALCPA was passed that indicates Congress' intention that products not usually governed by FALCPA would become so when an allergen is added to them. Sodium caseinate is a food additive that is governed exclusively by the FDA, thus also making FALCPA apply. In addition, we argue that the USDA does require clear common word labeling for meat products, especially when meat products have additives in their formulation. The USDA encourages meat producers to follow the FALCPA rules as best practice.
DB
:
What should our readers take away from this case? How can they better protect themselves to prevent injury similar to Mr Hult's?
LF
: Don't assume that all food labels will clearly indicate the presence of an allergen. The USDA has seen a growing incidence of meat label recalls due to undeclared allergens. Learn the biochemical names of the ingredients that contain your allergen so that you will know when your allergen is present. And realize that meat products might not be labeled the way other foods are so read the labels carefully.
Update to this article as it goes to press: The defendant in this case, Daniele International, has changed the labels of its products to indicate that sodium caseinate contains milk. Although the suit will proceed, regardless of the outcome, it has already produced change that is helpful to the allergy community by making a major manufacturer change its labels.
Our hope is that other meat manufacturers will follow suit and better label their products for the presence of allergens.
Interested in learning more about Attorney Francoeur, her publications, media appearances and law practice? Visit her site at www.francoeurlaw.com.