A trio of Indiana state senators are sponsoring SB421, a bill that would help ease the burden of paying for life-saving medications for children suffering from food allergies and diabetes.
The legislation requires health insurance plans to cover epinephrine auto-injectors at no cost and to cap supplies of insulin regardless of type and dosage to $50 per month.
The bill is sponsored by Senators Eddie Melton, Mark Stoops, and JD Ford and was introduced on January 15, 2020.
For those who are interested in promoting similar legislation in their state legislatures, click here to see the text of the bill: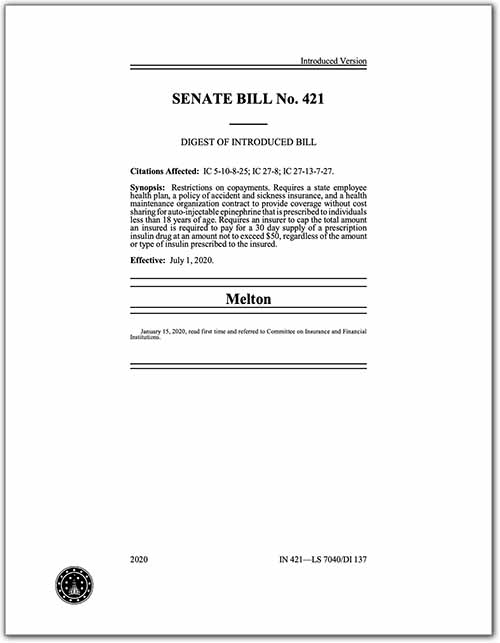 Sweets for Your Sweetie: The 2020 Valentine's Edition of the Safe Snack Guide!