According to a population-based study of 40,443 US adults led by Dr Ruchi S Gupta, an estimated 10.8% were allergic to a food at the time of the survey. Nearly half of food-allergic adults had at least one adult-onset food allergy, and 38% reported at least one food allergy-related emergency department visit in their lifetime.
Yesterday, WDIV-TV News in Detroit aired a segment entitled "I thought I was dying", the story of on-air personality Kila Peeples' brush with anaphylaxis after eating a meal she had consumed many times before.
At 42 years old, she had never had food allergies, but suddenly suffered an anaphylactic reaction to something she ate.
In this segment, she shares details of her story to warn people they can suddenly develop food allergies.
Ms Peeples begins her story:
It was June 9, I'll never forget it. I was eating dinner.

I had my last bite, which I can close my eyes and see it. It was rice and shrimp and some sauce and I took the bite and then immediately the inner part of my lip started to itch. I didn't think anything of it. I was just like, 'Oh, that's weird.'
As a person who had never had an experience with a reaction to food, she took a Benadryl and went to bed.
"During the night my cats kept pawing at me and meowing and I didn't get why they were doing that," she said.
Click here for her interview which is a must-see for all adults, especially those that have never been diagnosed with a food allergy and have no experience with the symptoms of a severe reaction: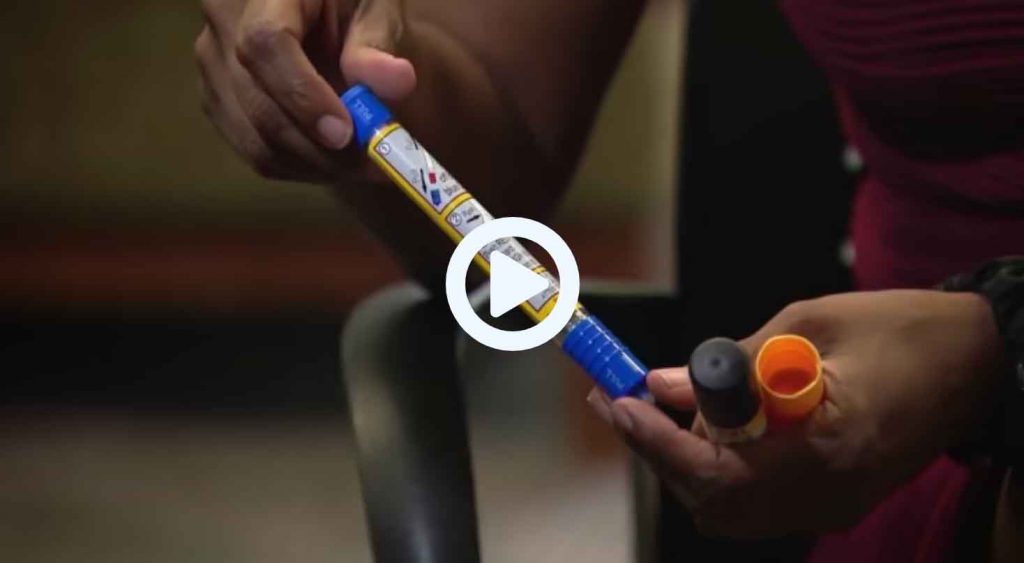 Sources: