As he had done many times before, on the evening of March 7, 2020, 16-year-old Nicholas Kelly walked to his neighborhood Uno Pizza on Chapel Street in Prescot, UK, and ordered his usual: a kebab with mayonnaise. He was a regular customer that would visit the fast-food establishment up to three times a week and had done so for years without incident.
By the time the teen had arrived home, he was panicked as he felt tightness in his chest and had difficulty breathing. He collapsed shortly afterward in front of his mother.
Paramedics were called and Nicholas was taken to Whiston Hospital where his condition deteriorated. He died four days later.
An inquest heard the teen had been chatting that evening with Paul Barton, his girlfriend's uncle, who worked at Uno. Barton asked his colleague, Mohammad Afshinzar to prepare the meal for him. He later testified: "I asked Mo to do the food. He made the food – the same he always had, mayonnaise and doner meat."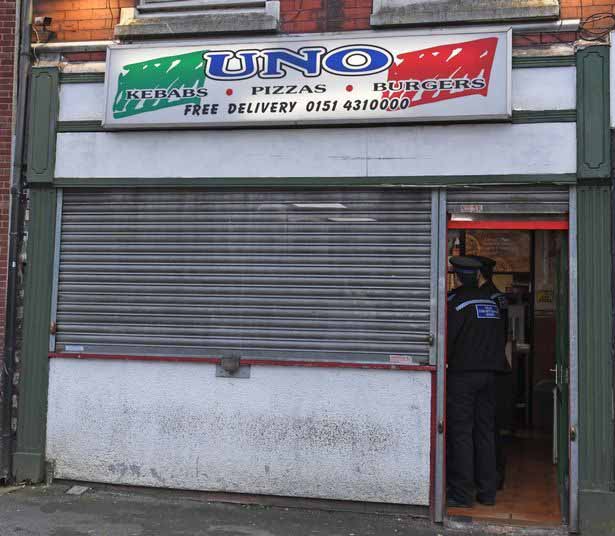 Barton was aware that Nicholas had a tree nut allergy but claimed he noticed nothing unusual after he received his order. Afshinzar, who was a driver for the takeout and usually only prepared food for staff, was unaware of Nicholas' allergy.
Afshinzar told investigators he prepared the meal, doner kebab with mayo, as requested. Chris Kelly, Nicholas' father, told the inquest that someone "had put the wrong sauce in the food".
The father testified that his son had previously reacted to sesame and questioned whether Tahini, which contains sesame, could have been used instead of the mayonnaise. Pathologist Dr Christopher Johnson said there was no evidence to show what caused the anaphylaxis that ultimately took Nicholas' life.
The coroner's court heard that tests could not determine the trigger for the reaction. Dr Johnson testified the toxicology tests used could not identify reactions to foods such as sesame and that an insufficient quantity of blood had been available to conduct more thorough research.
After Nicholas had been admitted to the hospital, Merseyside Police visited the takeout while environmental health officers carried out an investigation. Tests did not find traces of tree nuts in any of Uno's ingredients that were not supposed to contain the allergen.
Julie Goulding, Senior Coroner, concluded that Nicholas had died from multiple organ failure resulting from anaphylaxis. She said: "On the evidence available it is not possible to identify the direct cause of the anaphylaxis." She determined that any attempt to identify the trigger leading to his death given the available information would be speculation.
She also said it was impossible to determine whether the boy's asthma or the trace of cannabis found in his blood had contributed to the incident.
---
We send our sincere condolences to the Kelly family for the loss of their son who did nothing more than order his favorite meal from a neighborhood takeout like any teenager would do. We wish them strength and solace during this trying time.
As we do when we report such tragedies, we look for ways to prevent similar occurrences from befalling other members of the allergic community.
We presume Nicholas did not have epinephrine on hand when he began feeling the telltale symptoms of anaphylaxis, as there was nothing in the reporting to indicate that he did.
We remind our readers with food allergies to always take two epinephrine auto-injectors along everywhere, every time, and to administer the drug as soon as they suspect anaphylaxis. Prompt administration of epinephrine results in better outcomes and could possibly have prevented Nicholas' reaction from spiraling out of control.
We also remind our readers that even a trace of an allergen — such as can be introduced when a food touches a surface contaminated with that allergen — can trigger anaphylaxis. Use an abundance of caution when ordering food from an establishment where your allergen is used in the kitchen and be sure to remind the manager of your allergies each and every time you order and when your dish is served.