Don't let treats with spooky ingredients get in the way of Halloween fun this year. Not everyone can enjoy the traditional Halloween candy – so let's keep it simple this spooky season with delicious treats that everyone can get in on.
That's it. makes delicious, convenient, plant-based super snacks from pure, simple ingredients. All That's it. snacks are completely free from the top food allergens, making them the perfect option for a night that millions of Americans are forced to spend anxiously reading labels.
While our famous two-ingredient Fruit Bars are the #1 allergen-free fruit product in the country, they're not where our trick-or-treating options ends. Continue on for top tips on delighting your trick-or-treaters with delicious Halloween treats with none of the scary allergens:
That's it. Mini Fruit Bars
The same delicious Fruit Bar, just minier and mightier. Just like their full-sized counterparts, these sweet, 100% all-natural bars contain just two simple ingredients: fruit + fruit.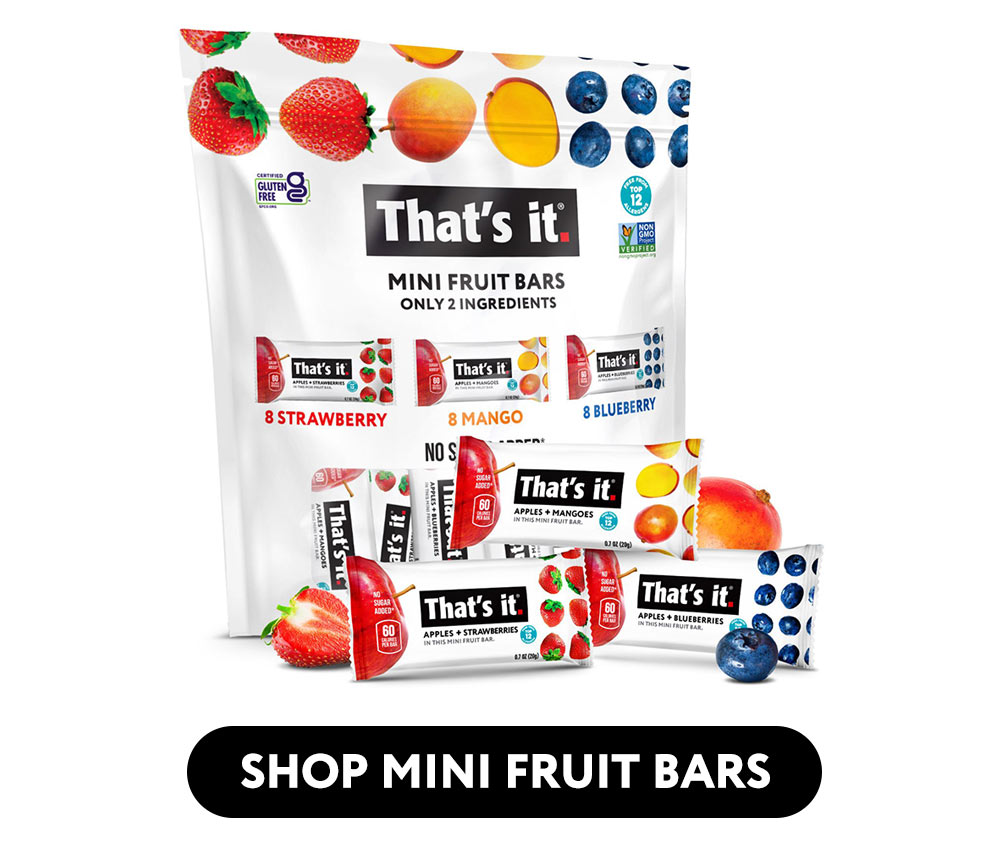 That's it. Go Bananas! Crunchables
These sweet treats are made from two ingredients: apples and bananas, crisped and crunched to perfection. With a crisp and delicious taste and no added sugars, these individually-wrapped fruit snacks will be the talk of the block on Halloween night.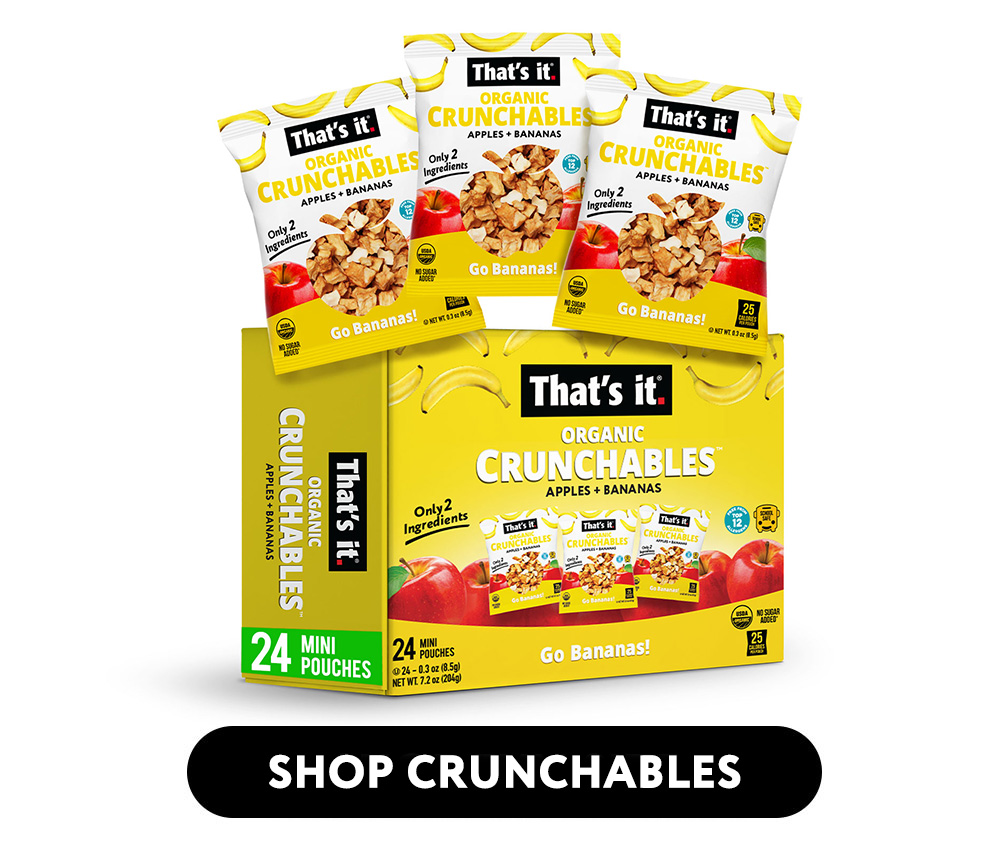 Fun Size Fruit Bars
These sweet, fun-sized fruit bars are made for the trick-or-treating scene. Each 10g bite packs one sweet serving of fruit and absolutely zero food allergens – and the 50-count Fun Size Variety Pack means there will be enough for each ghoul and goblin that arrives.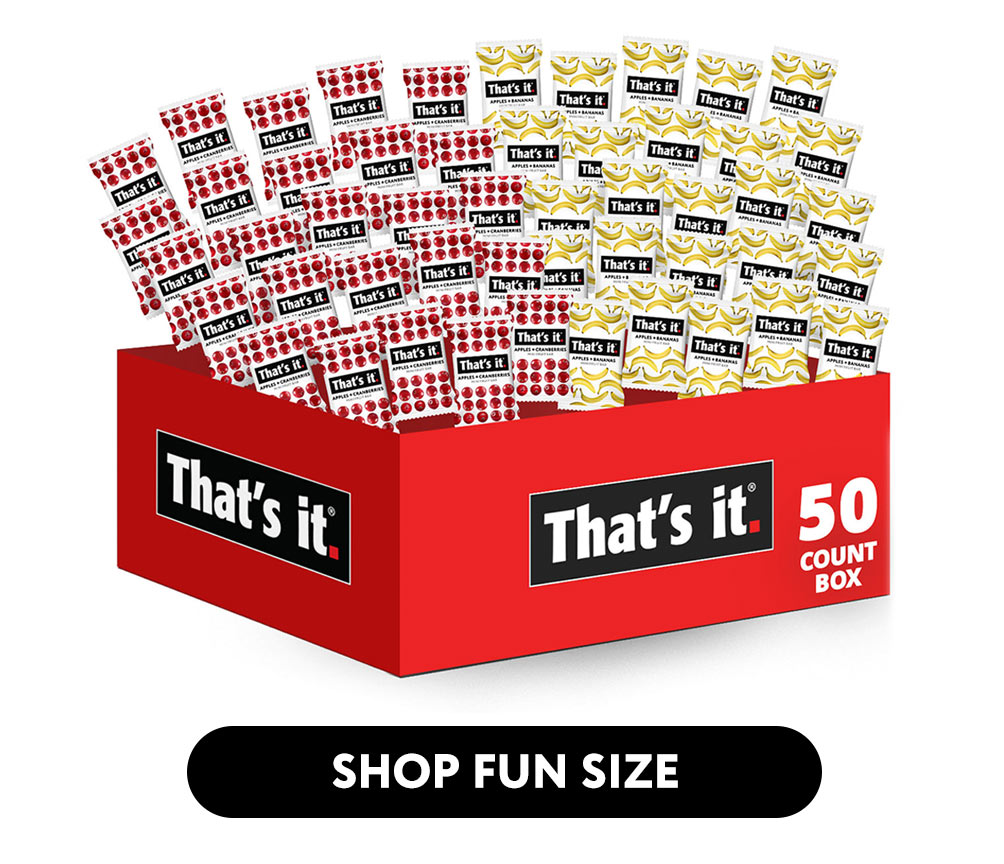 At That's it., we understand the anxiety of constantly studying food labels and still worrying about the products you're buying – and that this anxiety can understandably peak at Halloween. We know that the stakes are high, but choosing allergen-free snacks and treats that you can trust is easy with That's it. We guarantee it.
For more information and to shop with confidence, visit thatsitfruit.com.