According to a Facebook NNMG Food Allergic Families Forum member who was in direct contact with the company, two of Hershey's Easter-themed products that should bear "May Contain" precautionary allergen warnings according to the company's own policies do not.
These products may be missing Hershey's usual warnings:
HERSHEY'S Solid Milk Chocolate Cross Bar may be made on shared lines with almonds: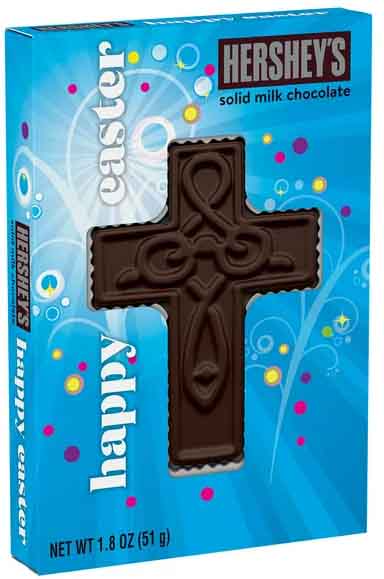 Hershey's Milk Chocolate Hollow Easter Bunny may be made on shared lines with peanuts:
We urge you to contact Hershey's directly if you are concerned with these allergens.
Please note: Hershey's is NOT a member of our Manufacturer Partnership. We have no direct relationship with the company and as such do not have insight into their manufacturing practices.
Also, note that the products are not mislabeled from the FDA's perspective. The FDA does not require Precautionary Allergen Label (PAL) warnings which are entirely voluntary. Some manufacturers include them, some do not, and others will warn for one type of allergen and not another.
We invite Hershey's to join our Manufacturer Partnership so they can benefit from the same scrutiny we place on all our partner products. Membership is entirely free.