Eve Jenkinson was out to lunch with family in Edinburgh to celebrate her 18th birthday when things took a turn for the worse. Luckily, she had her epinephrine auto-injector on hand and administered it before emergency services arrived on the scene.
The teen with a severe nut allergy ate half a slice of bruschetta when she realized something was wrong. She tried to make herself vomit, took antihistamines, and administered her auto-injector when her lips began to swell. Her terrified parents called emergency services.
Upon arrival at the hospital, she was admitted from the emergency room to the ICU and was on oxygen all night.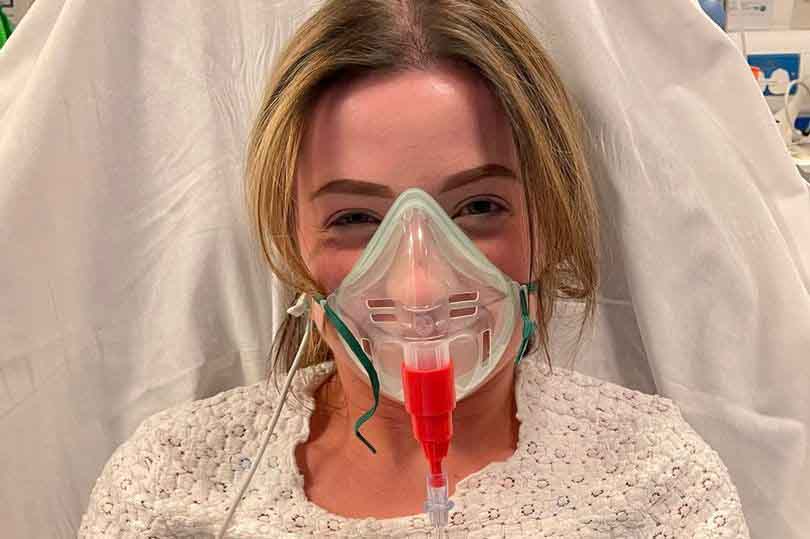 Her father, Stephen Jenkinson, picks up the story:
She remembers being in the restaurant and getting her EpiPen then being in the ambulance but that's all. I'm quite a calm person but it was really traumatic. I genuinely thought I was going to lose her on Sunday.

All four of us just went for lunch at a local pub on Sunday – Eve ordered Bruschetta which we didn't think would be problematic but we believe the sauce must have contained some trace to cashew nuts or cashew nut oil. She has a nut allergy but cashews and peanuts are the most severe.

She ate half of one slice of bruschetta, and straight away she said she ate something she shouldn't have and tried to go and make herself sick. She took a couple of antihistamines, but I could see her lips were starting to swell so we gave her the EpiPen too and called 999.

After calling the ambulance, it was there in around five minutes. They stayed there and were monitoring her. She perked up a bit but then started to get worse, then my wife and Eve went in the ambulance to the Royal Infirmary and I followed with my 14-year-old son in the car.

They were only in the ambulance for ten minutes at around 2pm on the Sunday afternoon when she took a turn for the worse. She got taken straight to [resuscitation] and they started to work on her. Eve was going downhill quite quickly.

More and more nurses and doctors were getting called over and I was ushered away so they could work on her properly. It's natural that you start thinking the worst because we have lived with this for her whole life.

For a parent with a child with allergies, this is your worst nightmare. It was the longest half hour of my life. Then the doctor told us they had stabilized her breathing and she was later moved to the ICU.

Eve is getting ready to sit her final exams now and she wants to be a nurse, and that's always been her aspiration. She has been hospitalized quite a lot growing up with her asthma so I think that has had an impact.

You realize how many people are involved in caring for someone in a critical condition, you don't know their names or what exactly they are doing whether it is the porter, or a consultant signing off that you can go home to all the doctors and nurses in between.
---
We are grateful Eve's quick thinking in recognizing her symptoms and administering epinephrine saved her from tragic consequences. Kudos to her family for calling emergency services when they did as any delay in her receiving medical help might have tipped the scales differently.
That said, there are two teaching points to be gleaned from this near tragedy.
Epinephrine is the only drug that can halt and reverse the progression of anaphylaxis, a serious, life-threatening reaction. Many allergists advise patients to forgo antihistamines when suffering a reaction as they may mask symptoms of anaphylaxis. We encourage you to discuss this with your doctor to determine the right course of action for you in an emergency.
Also, everyone who has been prescribed epinephrine should always take two auto-injectors along with them everywhere, every time, especially when dining out. The second dose is necessary should the first dose prove insufficient to stop the progression of anaphylaxis. An estimated 20% of anaphylaxis cases require a second dose, so it is imperative to have it with you.