Tag: COUR Pharmaceuticals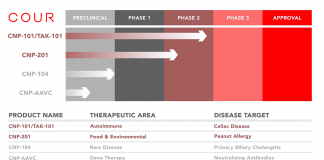 CNP-201 is a nanoparticle containing peanut protein that aims to eliminate allergic responses.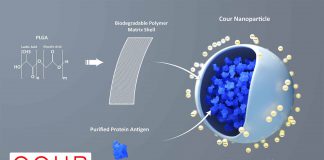 The company, which is already in phase 2 clinical trials with a treatment for celiac disease, has announced the FDA has accepted their Investigational New Drug (IND) application for evaluation of CNP-201, A treatment for peanut allergy. that reduces the need for strict peanut avoidance and reduces the potentially fatal health risks associated with peanut allergy.