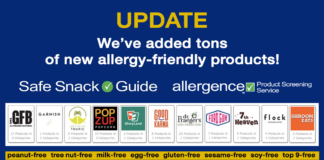 Over 3000 allergy-friendly products from 200+ manufacturers!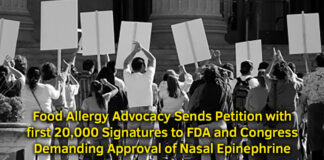 Petition garnered 20K signatures in first week highlighting the need for approval of this lifesaving alternative.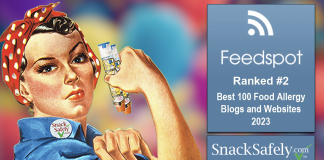 Once again, SnackSafely.com ranked #2 in FeedSpot's "100 Best Food Allergy Blogs and Websites", updated for 2023. The site, which discovers, categorizes and ranks blogs,...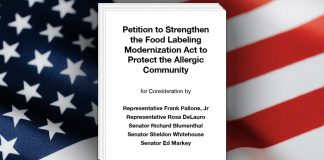 The petition with over 12,300 signatures calls out to five legislators who previously supported the Food Labeling Modernization Act of 2021. It proposes three...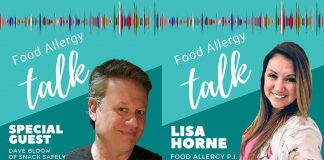 We discuss food allergies, allergen labeling, our petition, FALCPA, and other topics on the Food Allergy Talk podcast.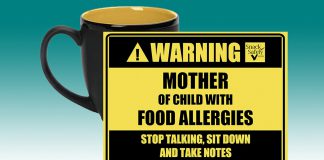 The perfect mug to let them know you mean business!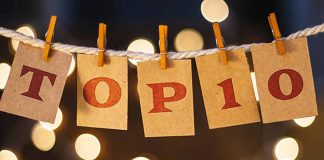 How many of these food allergy related articles have you read and remember? Which affected you most?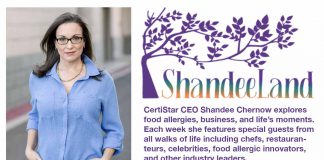 Listen here, then visit Shandeeland to subscribe and surf her growing list of interesting interviews.
Listen to the podcast, then click over to the Eating at a Meeting site to surf Tracy's other interviews and subscribe.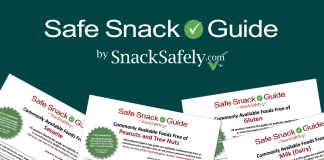 Guides Help Consumers Coping with Food Allergies, Intolerances and Other Dietary Restrictions Find Safe Foods