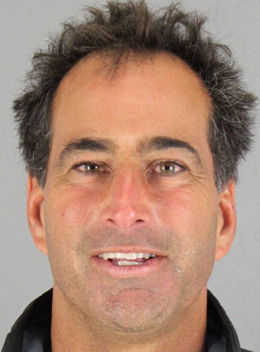 According to the San Mateo County District Attorney's Office, Benjamin Darrow, who operated three chiropractic practices from a Daly City office between 2012 and 2015, was sentenced to serve one year in jail and pay $887,000 restitution to four insurance companies and may not practice chiropractic medicine during a 6 year plus probationary period following his jail term.
Darrow is believed to have administered unproven allergy tests that were not covered by insurance to more than 250 patients from his Darrow Chiropractic, Pacific Spine & Joint Medical Group and Coastside Medical Center practices. He then allegedly forged invoices to insurance companies to disguise the testing.
According to prosecutors, Darrow claimed to have been performing the blood tests in his own laboratory when in fact he was sending the samples to a third party that charged him $600 per test. Darrow then billed the insurance companies $3000 for each test performed.
The blood test Darrow administered is known as ALCAT by Cell Science Systems of Deerfield Beach, FL. ALCAT has not been proven effective for food allergy testing.
An article appearing in the April 2018 edition of The Journal of Allergy and Clinical Immunology: In Practice entitled "Unproven Diagnostic Tests for Adverse Reactions to Foods" draws the following conclusion regarding ALCAT:
A number of publications are cited on the company's website reportedly demonstrating the diagnostic utility of the test, but virtually all are abstracts as opposed to manuscripts in peer-reviewed journals. The lack of such evidence makes it impossible to objectively evaluate these claims. It may well be that the laboratory instrument being used accurately measures white blood cell volumes. However, it is unclear whether or not any changes in these cell volumes in response to food exposure would be physiologic or pathologic or how they would lead to the long and disparate list of maladies being investigated.


A critical published review of the ALCAT test concluded that although the apparatus (Coulter counter) is validated, data are not available on technical parameters of reagent quality, analytical sensitivity, measurement range, analytical specificity, precision, or accuracy nor clinical parameters of clinical sensitivity, clinical specificity, or predictive values. A more recent review agreed, stating that "the ALCAT test system is for the time being relying on unproven statements that lack scientific and clinical proofs of efficacy.
The Daily Journal reported that District Attorney Steve Wagstaffe called Darrow's conduct "horrific" and noted he was lucky Judge Raymond Swope didn't send him to prison. He said Darrow is a fraud and was mistaken in thinking that by ripping off insurance companies, he wasn't hurting anyone.
"It drives all of our insurance costs up," he said. "We hope we can get restitution out of him."
Wagstaffe's comment fails to acknowledge the hundreds of Darrow's patients who were administered unreliable tests for their food allergies and may have suffered dire consequences as a result. It is unknown how many have experienced serious, life-threatening reactions as a result of being misdiagnosed.