Maiya, a two-year-old from Teeside, England, has been allergic to milk since birth and has suffered anaphylaxis four times in her young life via contact, ingestion, and airborne.
Given the seriousness of her allergies, the family travels with an essential medical bag which they bring on board, as well as a medical suitcase with supplies for the entire vacation which they check for the cargo hold.
But when the family was traveling to Tenerife in the Canary Islands, they learned the checked suitcase with medical supplies was removed from the plane.
Emily Runcieman, Maiya's mom, picks up the story:
Every time we have flown we have made it aware that she has anaphylaxis to any milk or dairy products, which is obviously quite hard to manage because it is in everything.

They gave us priority boarding and she had her own suitcase and then a medical suitcase for medical supplies.

We carry initial medical supplies with us wherever we go but we obviously need extras in case she needs her epi-pens and they are used or she needs steroids, cream, or anti-inflammatories or other different things.
After having boarded the Jet2 flight at Leeds-Bradford Airport, passengers were notified via text that there was an issue with the baggage and the airline had to redistribute the load.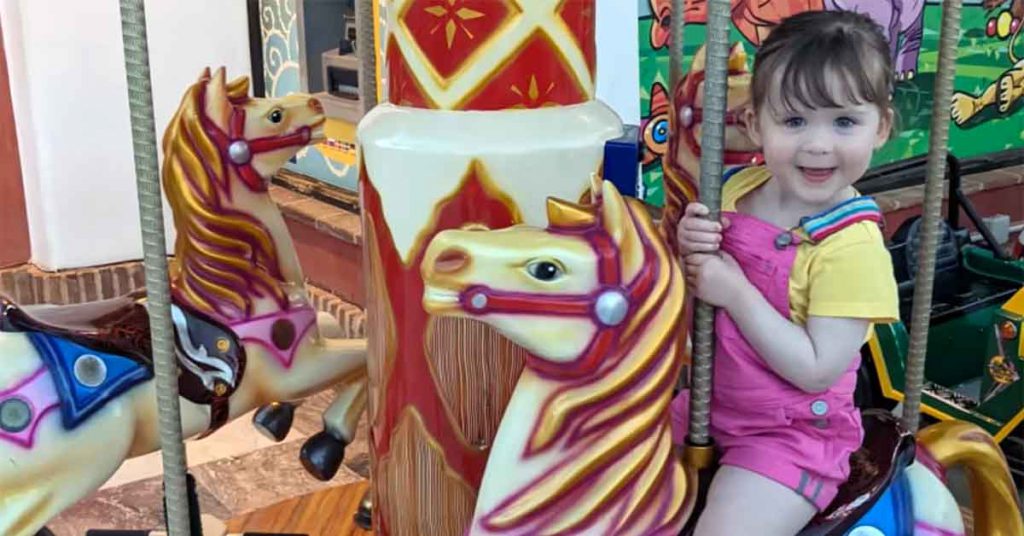 Ms Runcieman continued:
The [cabin crew] said that they spoke to the ground staff, they were really helpful, said they would get it back on board, and confirmed that it was back on board. But my husband said that nothing was back on because he was watching.

It is not just a case of people wanting their clothes for the holiday, it's life or death.

If she has anaphylaxis over there then we have nothing that we can use.
Ms Runcieman was adamant about having the medical suitcase on board. She contacted the cabin crew to request confirmation from the captain. After the crew member spoke with the captain, she received confirmation that the suitcase was indeed on board.
When they landed in Tenerife, however, the bag was nowhere to be found.
The medical suitcase had in fact not been reloaded on the flight but had been bumped to the next flight.
The family was told that if they waited for the bag to arrive, they would miss their transfer.
Not wanting to risk the suitcase going missing, the family and three traveling companions opted to wait the hour and a half for the suitcase to be delivered.
"It's not just a case of oh I want my River Island bikini. It's my daughter's well-being," Ms Runcieman said.
Jet2 has since offered their "sincere apologies".
A spokesman with the airline said:
We allow customers traveling with medical supplies to carry an additional 22kg of baggage to be checked into the hold, and this is what was agreed with Ms Runcieman.

As the flight experienced a minor technical issue shortly before departure, some baggage had to be offloaded, however, we put this onto another flight which we knew was also departing to Tenerife imminently.

Unfortunately, this included Ms Runcieman's baggage, and we have been in touch with Ms Runcieman to offer our sincere apologies and refund her the cost of the taxi. We have also provided her with a gesture of goodwill for the inconvenience caused.