Please note that we have removed a number of products from the Safe Snack Guide:
Ritz Crackers – all varieties.
We received a report that two sleeves of the Peanut Butter variety of Ritz Crackerfuls were packaged in a box of the Classic Cheddar variety. Though the individual sleeves were clearly labeled as containing the Peanut Butter variety, this could have  led to unthinkable consequences had the error not been discovered by an observant parent before the treat was given to a child.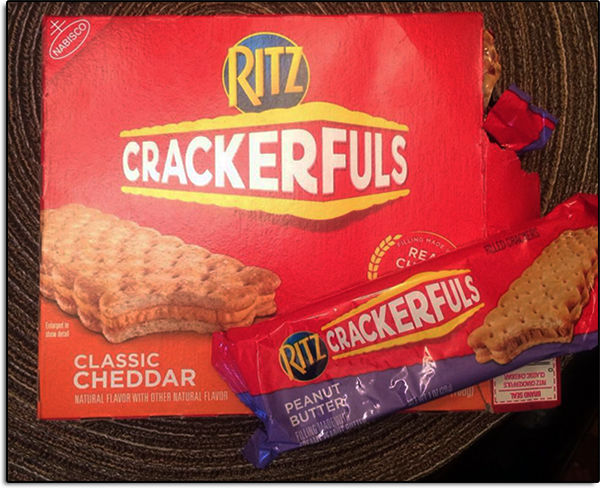 At this point, the manufacturer is conducting an internal investigation into the issue and has refused comment. In light of the recent issue prompting us to remove the majority of Oreo products from the Guide,  we have removed all Ritz Cracker varieties from the Safe Snack Guide as a precaution pending an official statement from Mondelēz, the manufacturer of Ritz, Oreo, and other Nabisco brand products.
We strongly urge you to discard your current copy of the Guide and download the latest revision:
Click here for the Safe Snack Guide
Important Note:

Mondelēz is not a member of our Manufacturer Partnership program, and as such does not directly provide us with details regarding how the allergens we track are processed during the manufacture of their products. We are forced to rely on information provided during individual queries to their consumer relations representatives.

Products listed in the Guide in bold face are by manufacturers that have joined our program and are listed on our Manufacturer Partners Page. These firms use our platform to disclose specific information regarding how 11 allergens are processed during the manufacture of their respective products, and in doing so go the extra mile to inform consumers concerned with allergen exposure.

In the coming weeks, we will begin rolling out a service that details how each of these 11 allergens (peanuts, tree nuts, eggs, milk, wheat, soy, fish, shellfish, sesame, mustard, and gluten)  are processed in the manufacture of each of our partner's products.

If you would like Mondelēz to participate, we suggest you contact them directly:

Mondelēz International, Inc.,
Consumer Relations
100 Deforest Avenue
East Hanover, NJ 07936
1-855-535-5648

We also encourage you to contact the other manufacturers of your favorite products and request that they participate as well.
Once again, we thank our readers and subscribers for their diligence and feedback which helps us keep the Safe Snack Guide up-to-date between product surveys. If you have not subscribed to our mailing list for updates and product advisories, we suggest you do so by completing the form in the right sidebar.