Sunbutter, manufacturer of the leading peanut-butter alternative and a long-time member of the SnackSafely.com Manufacturer Partnership, has published a free recipe book designed specifically for school food services.
The resource, entitled School Safe Foodservice Recipes, provides 17 peanut and tree nut free recipes schools can use to help implement nut-free school policies.
"Approximately 60% of schools restrict peanuts or forbid them entirely.  Finding foods kids love which reduce risk of serious allergic reactions for school can be challenging," said Justin LaGosh, Sales and Marketing Manager of SunButter, "This recipe book was designed to provide simple solutions for school foodservice programs.  It includes recipes for breakfast, lunch, snacks, and desserts.  It also offers healthy and delicious serving suggestions and menu ideas.  These recipes can be safely prepared at schools for kids with peanut and tree nut allergies."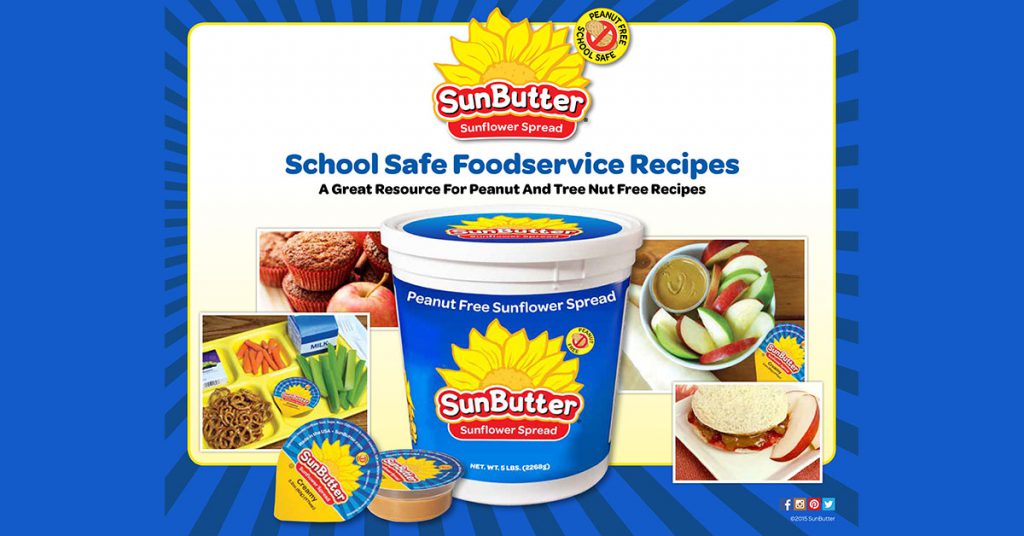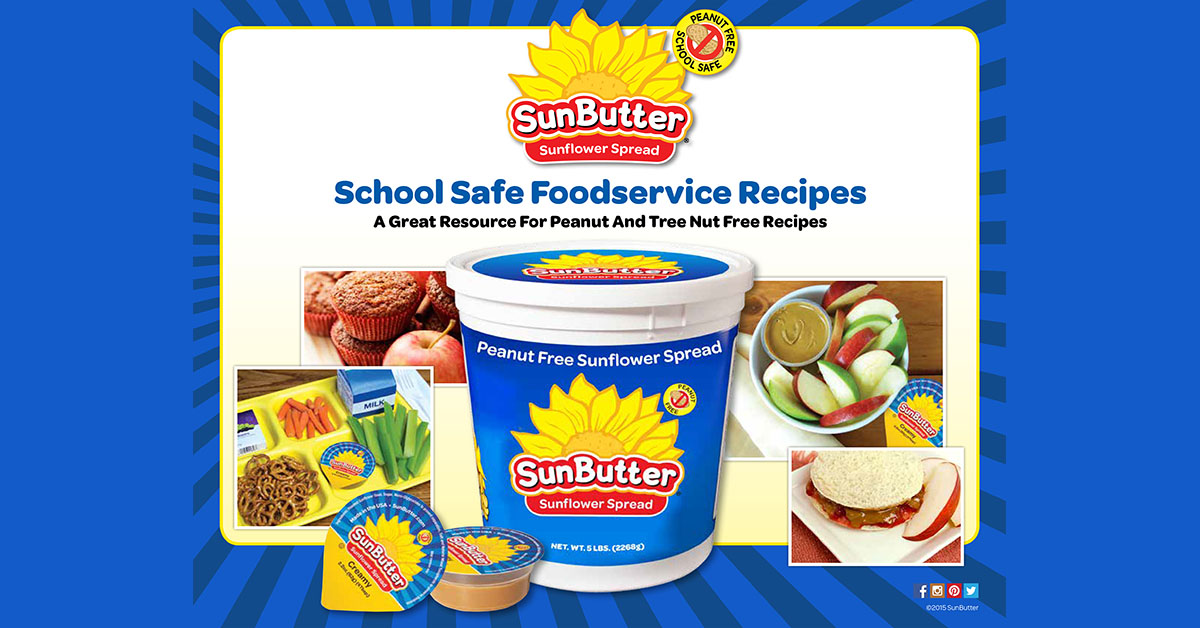 Click here to download your free copy of this recipe book, and be sure to share it with the food service administration of your child's school.
Click here to learn more about SunButter and their delicious spreads and see how 11 allergens are processed during the manufacture of each SunButter product.