Five hours into a fifteen-hour flight, a United Airlines plane traveling from San Francisco to Singapore was forced to divert to Honolulu Saturday night after a passenger suffered anaphylaxis.
Anaphylaxis is a life-threatening reaction to a food, drug, insect venom, or environmental substance that can prove fatal if not treated promptly with epinephrine.
Passengers aboard the Boeing Dreamliner were informed the diversion was necessary because a passenger had taken ill. It was later confirmed that the passenger had reacted to nuts.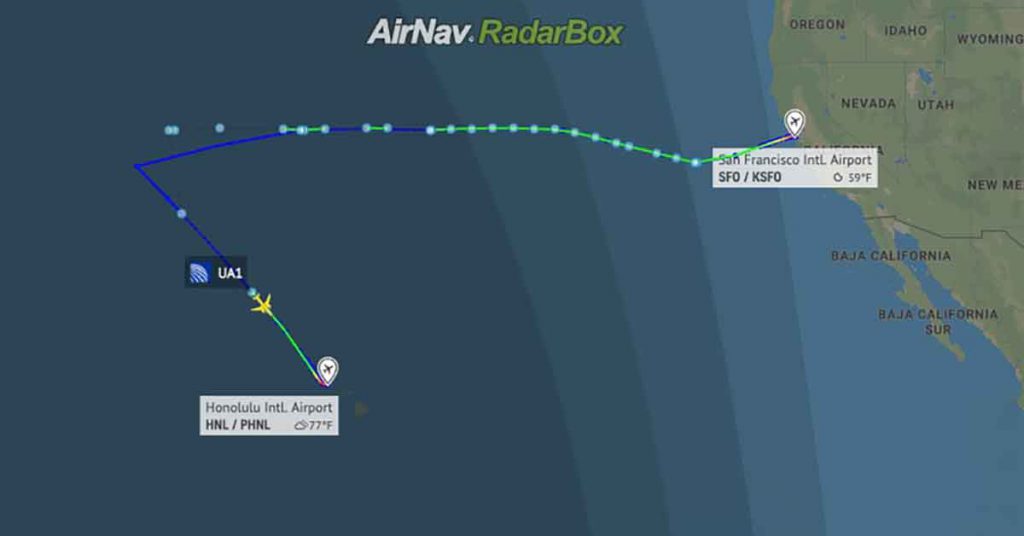 Although United has stopped serving packaged peanuts to passengers, they still serve nuts in Business class. Their website also indicates they will not offer "buffer zones" as other airlines do.
Here is their food allergy policy posted on their website:
United is committed to the safety of its customers, including customers with major food allergies. United does not serve pre-packaged peanuts on our flights. However, we prepare and serve meals and snacks utilizing a variety of other ingredients including major food allergens.

Due to the presence of food allergens in the processing environment and in meals and snacks served, United cannot guarantee an allergen-free meal or environment on its flights. Further, it is not possible to prevent customers from bringing food items on board that contain major food allergens including peanuts. If you have a severe food allergy and are traveling on flights between the U.S. and Canada, please notify a flight attendant on board the aircraft you request an allergy buffer zone so we can notify customers seated nearby to refrain from eating any allergen-containing products they may have brought on board.

For operational reasons, we cannot remove any onboard products based on individual customer requests, and we do not offer allergen-free buffer zones on our aircraft. Since we cannot guarantee allergen-free flights, we encourage customers to review any health concerns with their physicians prior to flying.
Details regarding the passenger have not been released including whether they had been administered epinephrine during the flight and how they fared after landing.
While epinephrine may be available via a flight's emergency kit, this is by no means a given. We urge all travelers with food allergies to always take two epinephrine auto-injectors along onboard and administer the drug when anaphylaxis is first suspected and inform the cabin crew that you are suffering a life-threatening reaction.