Back in 2017, we reported on the untimely death of a woman with a milk allergy who suffered anaphylaxis after eating a veggie wrap labeled "vegan" she purchased from Pret A Manger. At the time, it was the second untimely death attributed to the company in as many years with the passing of Natasha Ednan-Laperouse who suffered anaphylaxis on a flight from London to Nice after eating a sandwich purchased from the chain that was not labeled for sesame.
That woman was Celia Marsh, a 42-year-old mother of five from Melksham who was on a post-Christmas shopping trip with her husband and three of her daughters. The inquest into her death is currently underway and expected to take two to three weeks.
Ms Marsh was assiduous in avoiding all dairy. That day, she purchased a "Super-Veg Rainbow Flatbread" at the local Pret A Manger in Bath, and afterward, they stepped into a local Gap store to continue shopping.
Her husband, Andy Marsh, testified to the court: "She began to feel funny after eating the wrap. I thought she was being silly because the sandwich had been labeled vegan."
The wrap was supposed to be made with dairy-free yogurt but the inquest heard traces of dairy were found.
She began struggling to breathe. The family left the store and walked down a side street where Ms Marsh took a few puffs from her inhaler.
Said Mr Marsh:
She used it a few times and I asked if she was OK.

She said she might have been struggling because of the cold air.

She had her Epipen in her hand and I said she should use it if there was any chance she was having a reaction.

She then said to me 'you need to phone an ambulance'.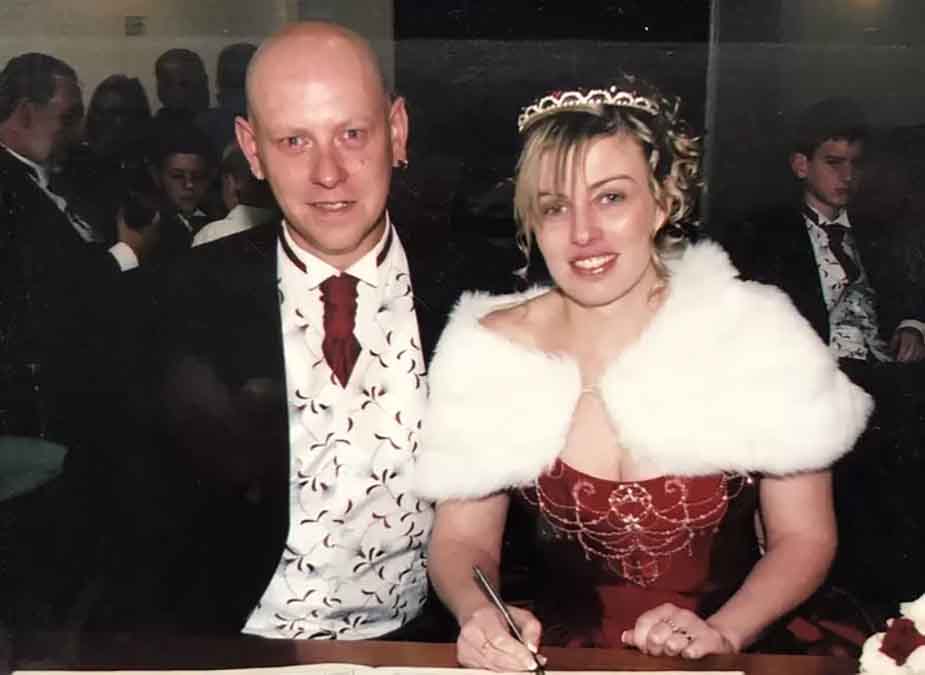 By the time he called Emergency Services, Ms Marsh had collapsed on the street and a crowd gathered around her.
One of the paramedics who arrived on the scene testified that some shoppers had stepped over Ms March while others took off their coats to keep her warm.
"When we arrived at the hospital we were taken into a side room and we were told that Celia had been pronounced dead at 4pm," Mr Marsh said.
At the time, Pret A Manger was charged with failing to follow food safety regulations but charges were later dropped due to lack of evidence. The company said it would cooperate fully with the inquest.
In January of 2021, Mr Marsh launched a personal injury lawsuit at London's High Court.
Pret A Manger has maintained the dairy-free yogurt from COYO they were using was contaminated with milk protein. COYO, which had issued a recall in 2018 due to undeclared milk in their yogurt, maintains their product was fine.
Since then, Natasha's Law, named for Natasha Ednan-Laperouse, has been enacted in the UK. It requires all retailers to display full ingredients and allergen information on every food item made on the premises and pre-packed for direct sale
---
Once again, our hearts go out to the Marsh family who are compelled to relive the loss of their wife and mother five years later. We hope the inquest brings them some much-needed closure.
It is unclear from the news reports whether Ms March administered her epinephrine auto-injector or whether she was given the drug by first responders.
We remind our readers that epinephrine is the only drug that can halt and reverse the progression of anaphylaxis which can be fatal if left untreated. We urge all those who have been prescribed epinephrine to always take two auto-injectors along everywhere, every time and to administer the drug when they first suspect anaphylaxis and call emergency services.