According to an accident report from the US Occupational Safety and Health Administration (OSHA), 27-year-old Lorna McMurrey — who worked at the Trulieve facility in Holyoke, Massachusetts, a cannabis provider — was working the late shift grinding cannabis flower, a precursor to one of the company's products.
On January 7, 2022, McMurrey reportedly said she was having trouble breathing due to all the airborne cannabis dust in the room. She was transported to a local hospital where she died soon after.
The report notes:
An employee was grinding cannabis flowers, and packaging ground cannabis in pre-rolls. The employee could not breathe and was killed, due to the hazards of ground cannabis dust.
While McMurrey died over nine months ago, details of her death have recently been reported by The Young Jurks, a Massachusetts-based podcast focused on politics with regard to the state's cannabis industry. The hosts began raising questions about the woman's death last month:
This is Lorna McMurrey, who passed away at the age of 27, after a shift at the Trulieve Holyoke cultivation site. Her step-dad has "her ashes in a box". Today we've gathered more info about her death, since our last two shows. It's ever worse than our initial report. #mapoli 1/3 pic.twitter.com/Z2EJ5H7kpO

— The Young Jurks (@TheYoungJurks) September 28, 2022
Since then, traditional news media have followed up on the story. Here is a news report from Western Mass News providing more background information including an interview with a friend of Ms McMurrey who spoke with her on the night of her passing: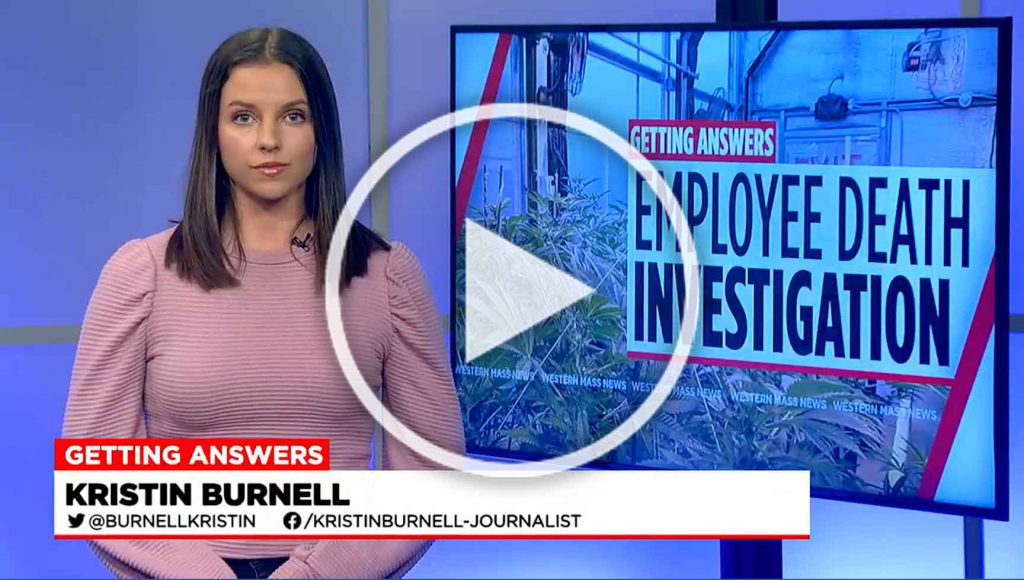 ---
Our sincere condolences go out to the family of Ms McMurrey who are reliving the tragedy of her death as new details come to light regarding her passing. We hope they gain some measure of closure resulting from the media scrutiny this story is finally receiving.
We call on OSHA to perform a thorough investigation into the working conditions at Trulieve, to take action to prevent similar tragedies in the future, and to make public the details so that all who work in a similar capacity understand the dangers when substances are aerosolized.
Sources: