What are those Teal Pumpkins all about?
The Teal Pumpkin Project is a simple way to make trick-or-treating safer and more inclusive for the one in 13 children living with food allergies, and many others impacted by intolerances and other conditions. Placing a teal pumpkin on your doorstep signals that, in addition to candy, you offer non-food trinkets and treats that are safe for all trick-or-treaters. Help FARE make this Halloween one to remember!
Wanda the Witch describes it best in this video:
How do kids that need non-food treats find you?
By adding your home to the Teal Pumpkin Project Map, you are making your house easy to find for those on the hunt for non-food treats. The more houses added to the Map, the more inclusive (and therefore more fun) we can make Halloween!
Click the Map below to add your home: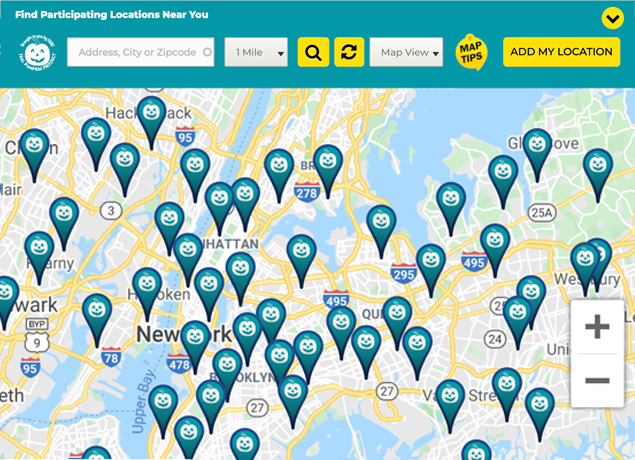 Where can I find a Teal Pumpkin?
CVS Pharmacy is the exclusive retail partner of the FARE Teal Pumpkin Project 2022.
As part of the partnership, CVS will communicate Teal Pumpkin offerings with customers through in-store signage to help shoppers identify food allergy-friendly items, including small toys, treats, and teal-colored pumpkins.
Where can I learn more?
Visit FARE's Teal Pumpkin Project site at tealpumpkinproject.org where you'll find informative videos and their online store where you can purchase teal pumpkin decorations, Halloween accessories, party favors, and more!
Sources: