That's it. Black Friday Sale Offers 30% off 20-Count Best Seller Variety Pack
This year we are thankful for allergy-free treats to help us celebrate the holidays!
Do you need a healthy and easy snack for a long flight, or to tame your hunger halfway through that road trip? That's it.'s line of delicious, convenient, plant-based super snacks is perfect to keep you moving through the busy holiday season, and are always free from the top food allergens.
Don't miss the chance to get your hands on a deeply discounted Best Seller Variety Pack during our once-a-year Black Friday sale. Now through November 28, 2022, the best-selling 20-pack of our famous two-ingredient Fruit Bars is 30% off. Go ahead and stock up – these nutrient-packed Fruit Bars are shelf-stable for two years!
The 20-count Variety Pack comes packed with four of each of five of our most popular Fruit Bar flavors: Apple + Strawberry, Apple + Cherry, Apple + Blueberry, Apple + Mango, and Apple + Fig. These bars are made from 100% real fruit – that means absolutely no juices, purees, concentrates, or added sugars. Just fruit… That's it.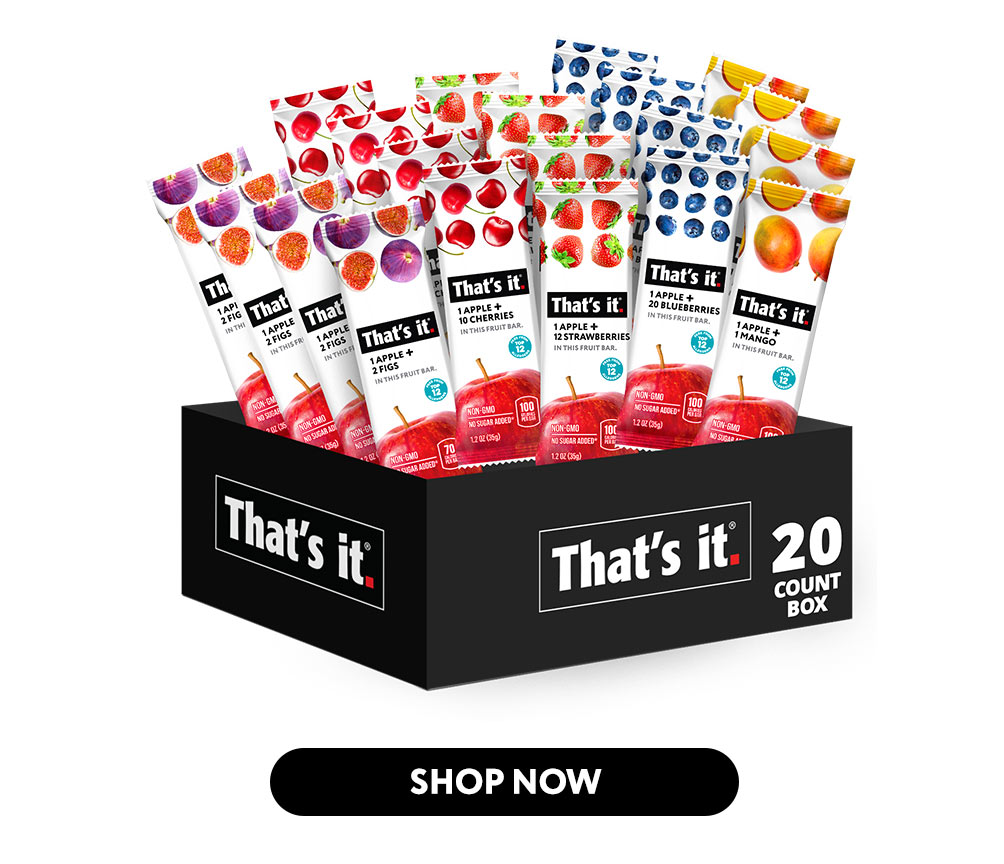 Craving something a bit more decadent this holiday season? Dig into our Dark Chocolate Truffles for the ultimate healthy treat. Containing 100% organic dark chocolate, and no soy or dairy, these vegan truffles are the cleanest chocolate you can find. With each allergy-free Truffle containing minimal ingredients (no more than four in total) and 33 calories or less, consider them an essential addition to your holiday culinary rotation.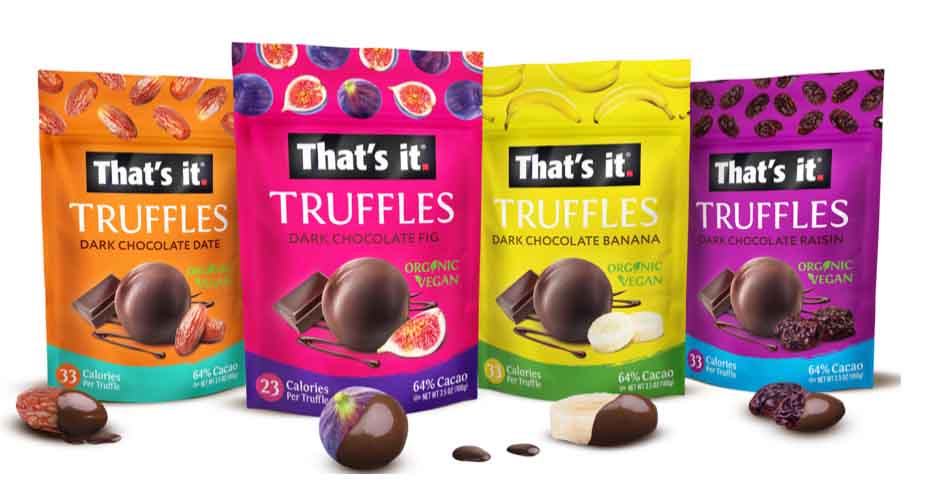 At That's it., we understand the anxiety of constantly studying food labels and still worrying about the products you're buying. We know that the stakes are high, but choosing allergen-free snacks that you can trust is easy with That's it. We guarantee it.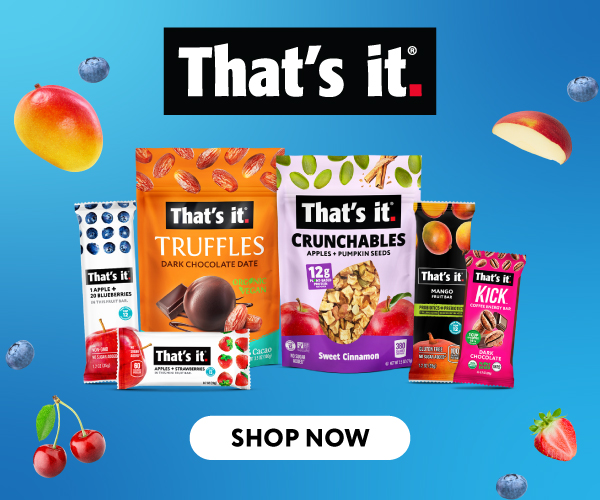 Visit us at thatsitfruit.com to explore our entire line of allergy-friendly snacks including Fruit Bars, Truffles, Crunchables, Kick Coffee Energy Bars, and Probiotics + Prebiotics Fruit bars!