First responders were called to the home of Harris Wolobah, a 14-year-old from West Worchester, MA, who found him not breathing and unresponsive on Friday. He was pronounced dead at a local hospital.
In a post on the crowdfunding site GoFundMe, where his family is raising money to cover funeral expenses, relatives describe his death as resulting from complications from participating in the "One Chip Challenge."
The post states:
On September 1, my aunt Lois' youngest son, Harris, passed away unexpectedly at the age of 14 from what we suspect to be complications due to the "one chip challenge" (autopsy pending).

The pain our family is experiencing is unimaginable. Harris was a light that lit up the room with his presence and subtle charm. He was an intelligent, quirky and incredibly talented young man.
Worcester Public Schools Superintendent Rachel Monárrez confirmed the death on the district's website:
It is with a heavy heart I share that we lost a rising star, Harris Wolobah, who was a sophomore scholar at Doherty Memorial High School.  As a mother and educator, I cannot imagine how hard this is on his family, friends and teachers. My heart goes out to all who knew and loved him.
A medical examiner is investigating the cause of Harris' death.
The snack brand Paqui sells individually wrapped chips made with hot peppers in a coffin-shaped package for $17.99 at Walmart: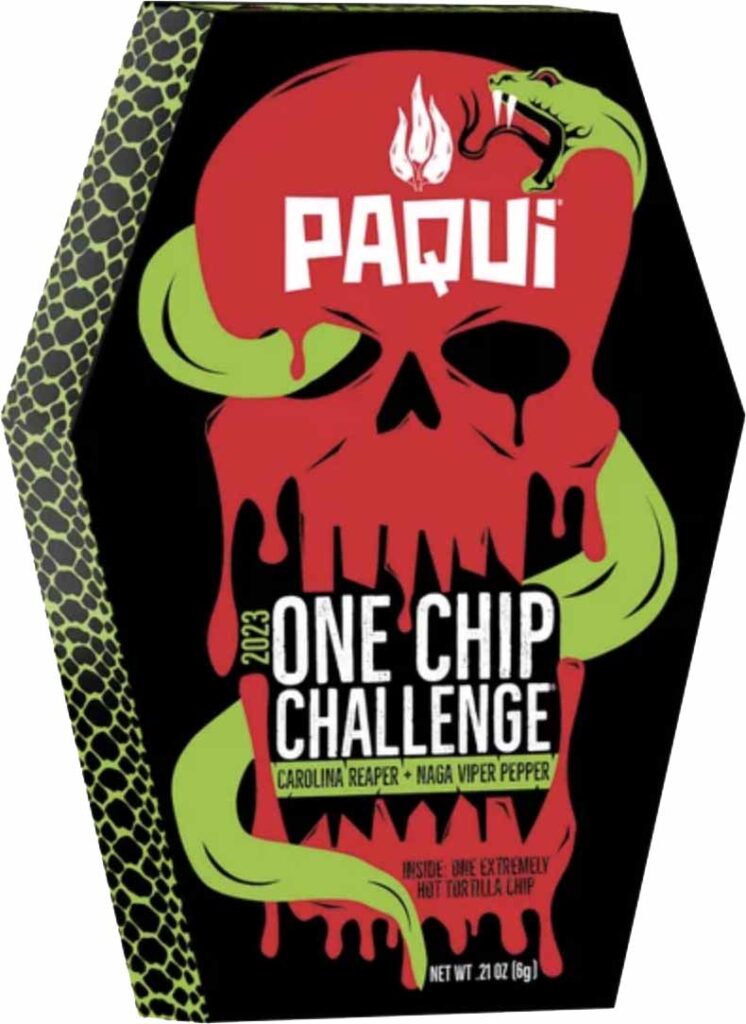 The website for the company's One Chip Challenge states: "This year's vicious chip contains Carolina Reaper Pepper and Naga Viper Pepper for a truly twisted experience." The website also posts this warning: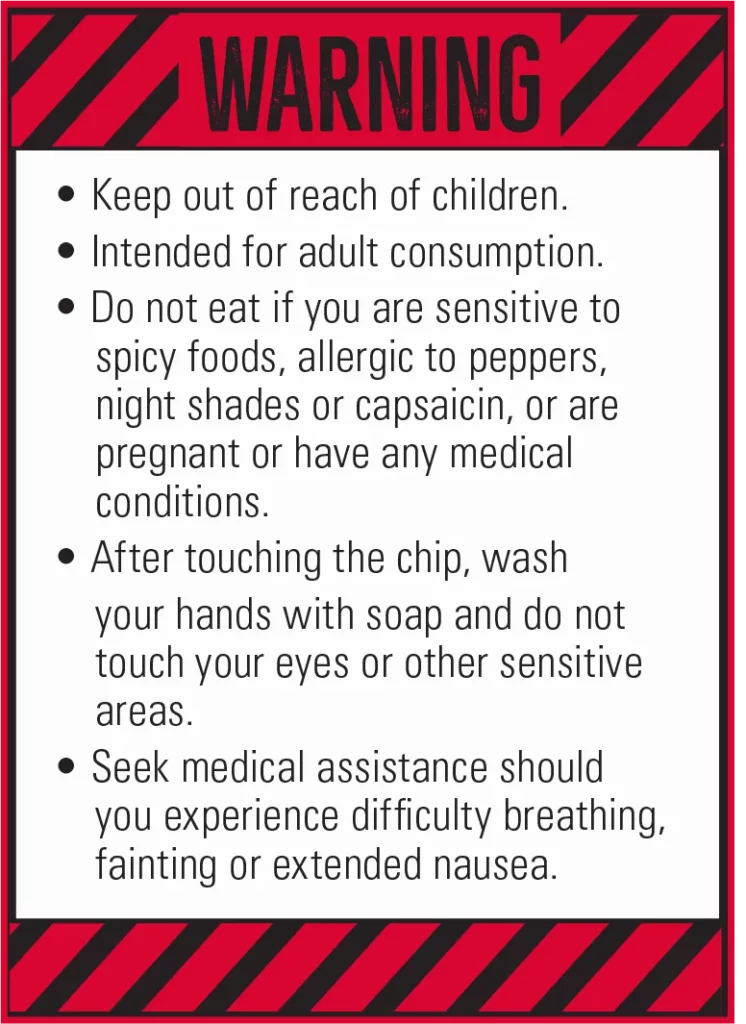 A trend on TikTok features videos of people unwrapping the single chip covered in pepper and eating it, with some videos garnering hundreds of thousands of likes.
Viral TikTok trends have been known to cause deaths. In 2021, 9-year-old LaTerius "TJ" Smith Jr from Tennessee, 12-year-old Joshua Haileyesus from Colorado, and a 12-year-old boy from Oklahoma all died as a result of the TikTok "Blackout Challenge," where participants choked themselves until they lost consciousness.
---
We send our deepest sympathies to the Wolobah family for the tragic loss of Harris, who, from all accounts, was just doing what kids do on social media. We wish them solace in the difficult days to come.
We remind the allergic community that as dangerous as this trend is, it can be especially so for individuals with food allergies. Although the cause of death in this case has yet to be established, anaphylaxis is always a possible outcome of challenges involving food that circulate on TikTok and other social media platforms.
For families with children and teens, please take the time to discuss these trends and inform them of the dangers involved. And please remind them to take two epinephrine auto-injectors everywhere, every time.
We've lost so many kids to inadvertent exposure this year. Let's do everything we possibly can to prevent them.