Back by popular demand, here are our resolutions for caretakers of children with food allergies.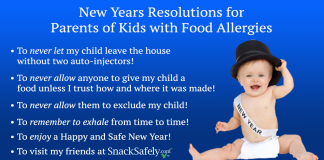 As we approach the new year, we at SnackSafely.com wish you and your family a happy, healthy, prosperous and safe 2016!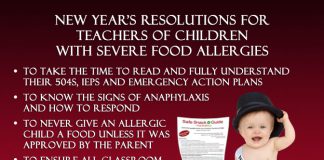 It's a great time to share New Year's resolutions with teachers, school nurses and administrators regarding your child's food allergies.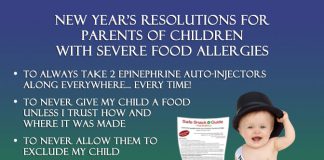 These are much too important to break, and we hope you'll join us in resolving to make 2015 a safe and happy year.