We're pleased to announce the addition of new products from a long-time member of our Manufacturer Partnership Program.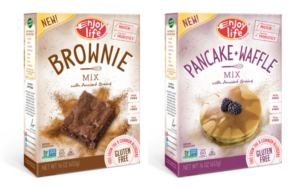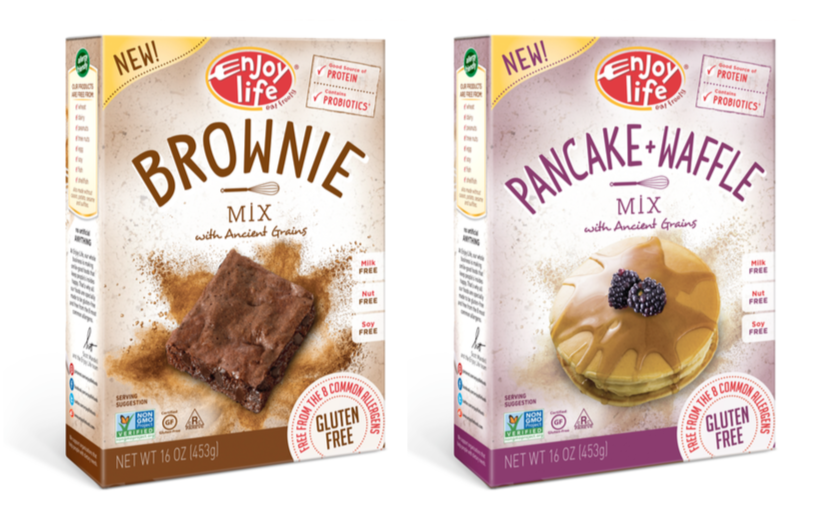 The new, much anticipated Enjoy Life Baking Mixes announced by the company in March have finally hit store shelves and are now listed in the Safe Snack Guide and Allergence screening service.
Click the following links to see details of each variety including how they are manufactured with regard to the 11 allergens we track: All Purpose Flour Mix, Brownie Mix, Muffin Mix, Pancake + Waffle Mix, Pizza Crust Mix.
Please discard your current copy of the Guide and download the latest revision:
Once again, we thank our readers and subscribers for their diligence and feedback which helps us keep the Safe Snack Guide up-to-date between product surveys. If you have not subscribed to our mailing list for updates and product advisories, we suggest you do so by completing the following form:
Subscribe to our weekly newsletter and never miss an important food allergy article! Unsubscribe at any time. We pledge never to share your address.
Find out much more about these products and those of our other manufacturing partners by registering for your free Allergence account. Learn how 11 allergens are processed during the manufacture of each product (peanuts, tree nuts, eggs, milk, wheat, soy, fish, shellfish, gluten, sesame and mustard) as well as industry recognized certifications (kosher, organic, gluten free and non-GMO), ingredient lists, suitability advisories, store finders… all the information you wish was on the label!