You may have read our recent article reporting the demise of the School Access to Emergency Epinephrine Act, urging you to contact your federal and state representatives to express your outrage. Jenelle Campbell did and decided to take matters into her own hands. She created a petition to members of Congress on Change.org, a social action site.
A mother of three from North Huntington, Pennsylvania, Jenelle took time out from her event planning business to take action. "My second child, Gabriella, is almost 5 years old and has severe food allergies", she confided. "She is anaphylactic to dairy and was also diagnosed with a peanut and egg allergy. We discovered Gabriella's allergy to dairy at the age of 7 months after she nibbled on a piece of Colby Jack cheese and promptly went into anaphylaxis. It was a harrowing experience, especially when we were medivac-ed to Children's Hospital of Pittsburgh."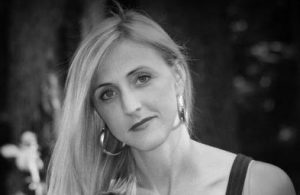 When asked her reason for starting the petition, she replied: "I care about this bill, and food allergy issues in general, simply because I fight the good fight every day of my life. And obviously so does my daughter. Hearing about the recent food-allergy related deaths that have occurred in school settings over the past year is enough to send any food-allergy parent over the edge. They are treatable and preventable if only Congress would get their act together. This legislation is such an incredibly easy way to have a much needed back-up system in place at our nation's schools. Stocking epinephrine in the nurse's office is a way to ensure that no child will ever be left without this life-saving medicine should the need arise. It's a no-brainer."
The School Access to Emergency Epinephrine Act would provide incentives to states to adopt legislation to stock schools with emergency doses of epinephrine, the only effective treatment for anaphylaxis. This petition will provide a much needed push to rescue the bill from committee.
We at SnackSafely.com applaud Jenelle's efforts and urge you to do your part. Click the link below to access the petition:
Congressmen: Pass the School Access to Emergency Epinephrine Act!
Also be sure to pass this message on to friends, family and neighbors by using the sharing buttons below.