United States labeling regulations are weak with regard to the potential for allergen content of a food product. There are many misconceptions about the reliability of the warnings provided on the label.
Understanding what the label CAN and CAN'T tell you about the allergen safety of a food product is an important step toward safeguarding your family.
This graphic sums up the limitations under US regulations: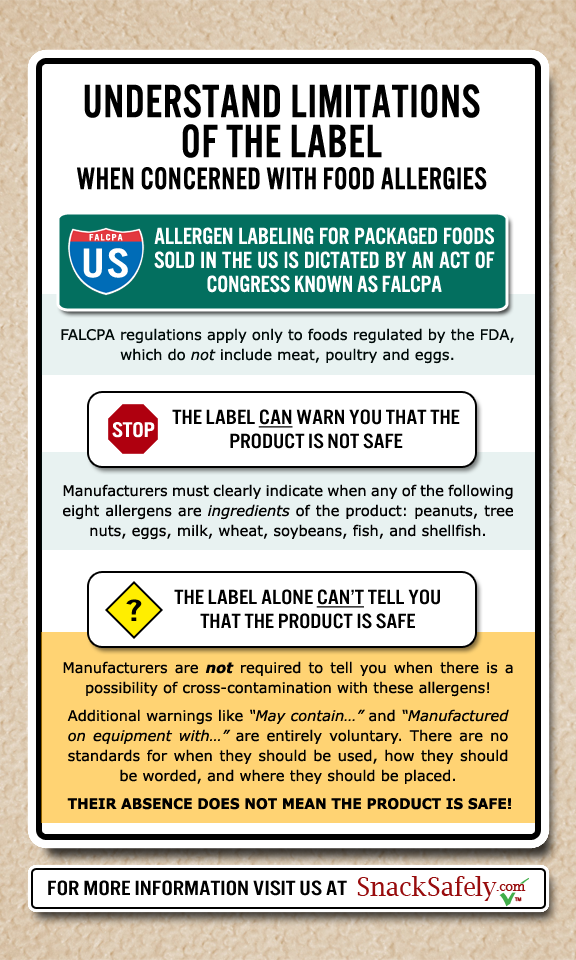 Due to limitations in US labeling laws, there's NO way to know whether a product is safe for individuals with food allergies by reading the label alone!
Why would a manufacturer choose not to provide those warnings and how do they decide? Click here for an explanation.
Educate your friends and family by sharing this graphic using the buttons below: