We interrupt this Food Allergy Awareness Month to announce the addition of two new members to our Manufacturer Partnership and provide this update to the Safe Snack Guide and our Allergence product screening service!
Aside from introducing many new products from our existing partnership members, please welcome:

Flax4Life — A family run wholesale bakery that produces certified Gluten-Free, Dairy-Free and Nut-Free (with exception of coconut) flax-based baked goods. Their commitment is to provide their customers with the highest quality products that are made with all natural ingredients.

Ohh! Foods — They understand the severity of having food allergies, as many of their team members cope with their own food allergies every day. They understand the importance of transparency; from the history of their ingredients before they enter their manufacturing process, to the window in their packaging that allows you to see the exact product you are purchasing. Their mission is to innovate allergen-free snacks that make you feel safe and included, are nutritious and taste great!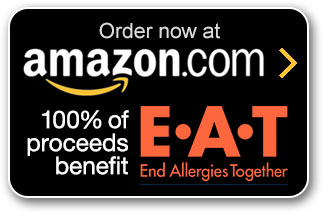 Remember, you can now purchase many of the products listed Safe Snack Guide and Allergence from Amazon with just two clicks! All proceeds are donated to End Allergies Together to fund research into a cure for food allergy. Just click the product listing in the Safe Snack Guide or the Purchase on Amazon button in Allergence!
---
Please discard your current copy of the Guide and download the latest edition:
As always, we thank our readers and subscribers for their diligence and feedback which helps us keep the Safe Snack Guide up-to-date between product surveys. If you have not subscribed to our mailing list for updates and product advisories, we suggest you do so by completing the following form:
Subscribe to our weekly newsletter and never miss an important food allergy article! Unsubscribe at any time. We pledge never to share your address.