Are those symptoms you or a loved one are experiencing a sign of an underlying food allergy? Should you see a specialist? A new website can help you answer those questions.
Allergy Check is a service created by the University of British Columbia and the BC Children's Hospital, with support from Food Allergy Canada and the Canadian Society of Allergy and Clinical Immunology.
According to the website, the service is intended for quick assessment but is not intended to replace the advice of a physician:
This quick assessment tool will guide you through identifying the likelihood of a food allergy with just a few clicks. You can also visit the app's Resources section to learn more about food allergies, and what you might be able to do to avoid uncomfortable symptoms. While Allergy Check is a helpful tool, it does not replace the expert medical advice of a licensed physician or other medical professional.
Engaging the app raises a panel where you select the location on your body where you are experiencing symptoms or whether your concern is related to family history or the results of a lab test: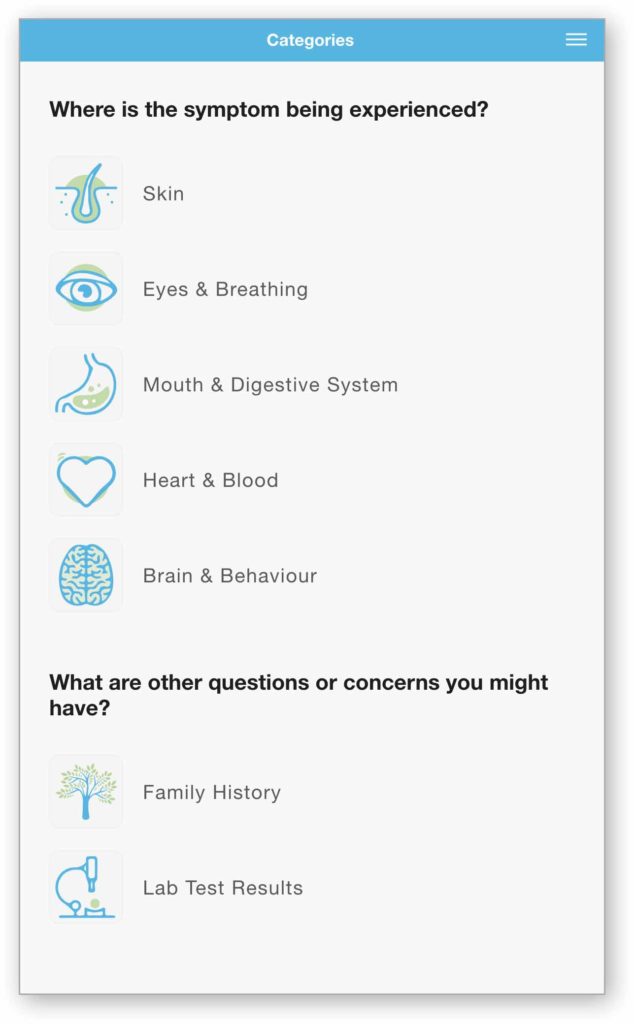 From there, you are directed through a short series of additional questions leading to a panel providing recommendations and additional resources.
While individuals experienced in coping with food allergy may find the site of limited use, those that are new to the disease will find the triage and resources helpful in determining how to proceed.