We're happy to announce the addition of tons of new products including those from three new members of the SnackSafely.com Manufacturer Partnership. By joining us, they've agreed to disclose precisely how the 11 allergens we track (Top 8 + sesame, mustard, and gluten) are processed for each product including shared line/facility information you won't find on the label or anywhere else!
You can find these new products in the updated editions of our publications:
Please join us in welcoming:

Kate's Safe and Sweet
— A line of top 8 allergen-free cake and frosting mixes and baking boxes that each includes a cake mix, frosting mix and sprinkles, as well as piping tips and bags, decorating ideas, vegan candles, an exclusive children's food allergy and celiac disease coloring and activity book for children and their friends. Add-ons include plant-based food dye and fun decor items! Mixes and baking boxes can be purchased separately.
---

TopicMax
— Their line of Top 8 allergen-free plantain chips aims to satisfy the worldwide market with grown and harvested high-quality products that retain the freshness and the flavor of the tropics. They care about our clients having the opportunity to enjoy delicious foods that our countries have to offer with the labor of local employees. Be confident that TropicMax products will not only stay in your taste but also in your heart.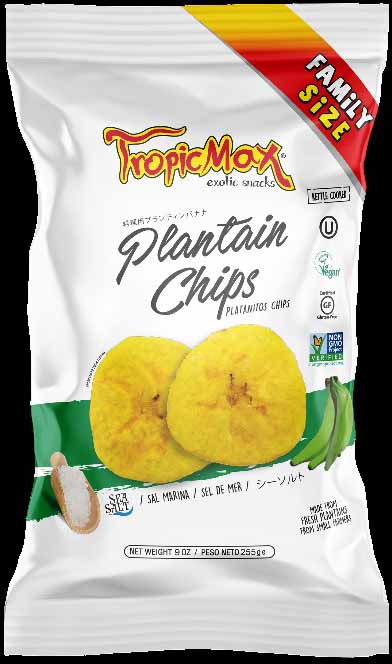 ---

Avalanche Bars
— A delicious, natural, and nutritious peanut and tree nut-free alternative to the average protein or granola bar. They contain healthy ingredients like rolled oats, toasted sunflower kernels, flaxseed, dried fruit, whey protein, and honey. Each hefty 3-ounce bar contains 10-11 grams of protein to ward off hunger, 5 grams of healthy fiber, and dried fruits with vitamins, minerals, calcium, iron, and other nutrients. 
---
We also say goodbye to the following brands who have opted to leave our Manufacturer Partnership: Utz Foods, Happy Family Brands, and Muffin Town. As we no longer have a relationship with these companies, they are no longer obligated to provide us with allergen processing information, so we can no longer recommend their products. Please direct all inquiries to the respective companies.
---
Now is the time to download an updated copy of the Safe Snack Guide or notify your audience to download an updated copy of your Custom Safe Snack Guide!
You can also browse over 2000 allergy-friendly products from 130 partner manufacturers by clicking on the icons below.