It was just another day filling prescriptions at her new job at a pharmacy in Dublin when pharmacist Clodagh Victory overheard a panicked customer at the front desk ask for an antihistamine.
Ms Victory told Dublin Live:
I tend to always keep an eye on what's going on in the front of shop. I noticed a girl asking for Piriton but she sounded quite stressed.

I went out to ask if everything was okay and she seemed in panic. She told me she had a peanut allergy and had eaten a piece of cake that had some in it.

I asked her to take off her mask. Her lips and throat were swollen and she presented with difficulty breathing.
Ms Victory calmly asked her manager call emergency services.
I brought the young lady into the consultation room and gave her the Epipen, reassuring her everything was going to be okay. She was in extreme shock and panic at this stage. She reacted well to the first dose and her breathing began to improve.
Upon arriving at the pharmacy about 15 minutes later, EMTs gave the woman intravenous steroids and transported her to the hospital.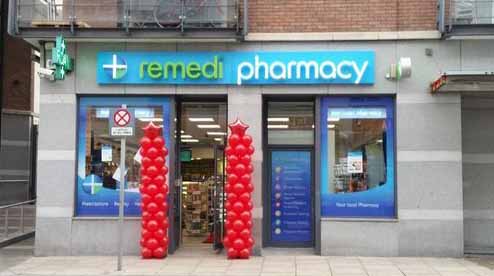 The ambulance crew returned to the shop about half an hour later to congratulate Ms Victory for saving the woman's life. The woman recovered and called the pharmacy from home the next day to thank them.
I went back to filling the prescriptions for the rest of the patients waiting in the pharmacy and didn't really get a chance to absorb what had happened until I went home that evening.

It was only then that I realized that I had saved someone's life by acting so fast in the situation, staying calm, and following the procedures!

I'm delighted with all the messages I've received, and I'd like to give a special thank you to Aneta, John and all the staff at Remedi for welcoming me into their lovely team.

It is a bit overwhelming to see all the positive messages out there.
We applaud Ms Clodagh Victory's quick thinking, quick action, and calm demeanor during the crisis. Her name is fitting especially after earning a victory over anaphylaxis!