The parents of Emilia Brain rushed upstairs when they heard their daughter cry for help. They found the 13-year-old in the bathtub gasping for breath in severe pain.
Emilia had used a bath bomb from Bomb Cosmetics she had recently received for Christmas.
The girl used her inhaler while an ambulance was called which arrived within minutes to take her to New Cross Hospital. Once there, doctors administered epinephrine and antihistamines and she recovered.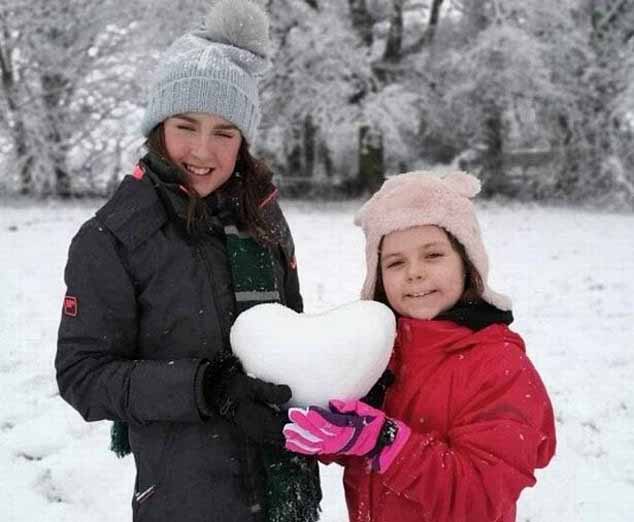 Later, her father read the ingredients listed on the bath bomb and discovered the product contained milk. Unlike allergen listings in food products, the milk was not highlighted in bold to alert the consumer.
The first clue that Emilia had a severe food allergy was when her face swelled after kissing her mother who had eaten a yogurt. Tests later revealed she was allergic to milk and suffered from asthma.
Emilia was careful to read the labels of all the foods she ate and cosmetics she used but was relying on major allergens to be listed in bold, not a requirement for non-foods in the UK.
Her mother, Maria, told The Mirror:
What if we have been down stairs with the door shut? She could have been in the house by herself. I don't think she would have stood a chance.

The reaction was so fast because she was ingesting the steam.
Along with her eight-year-old sister Elisia, Emelia makes videos about living life with allergies for their Youtube channel, "Allergy Adventure Sisters". Here is an example of how Emilia helps others:
The family started a petition on Change.org for the labeling rules for cosmetics to be updated to mandate cosmetic products be printed in bold as many would expect.
---
We are happy and relieved that Emilia is well after her ordeal and applaud her family for taking action to prevent a similar occurrence in others.
We remind our readers that FALCPA guidelines — the labeling rules established by the US Food and Drug Administration to call out the presence of the "Top 8" allergens in foods — do not apply to cosmetics. As with foods, individuals with food allergies must read the ingredient listing carefully and call the manufacturer should they have any questions or concerns.
We also remind our readers that epinephrine is the first drug that should be administered immediately when anaphylaxis is suspected. According to the American Academy of Pediatrics:
Delayed epinephrine administration in anaphylaxis is associated with an increased risk of hospitalization and poor outcomes, including hypoxic-ischemic encephalopathy and death. Conversely, prompt prehospital epinephrine injection is associated with a lower risk of hospitalization and fatality.