Back in 2018, Enjoy Life — an inaugural member of the SnackSafely.com Manufacturer Partnership — went teal in support of the food allergy community. Their boldly colored packages also helped shoppers quickly find allergy-friendly products in the grocery aisle.
Now in 2021, they're updating their packaging again to highlight their allergy-friendly promise on the front of every package. Each of their product categories now has its own fun visual theme and unique accent colors, helping you to quickly distinguish between products in your pantry. And their new packaging still proudly promotes teal.
Here's an example of the company's fresh new packaging: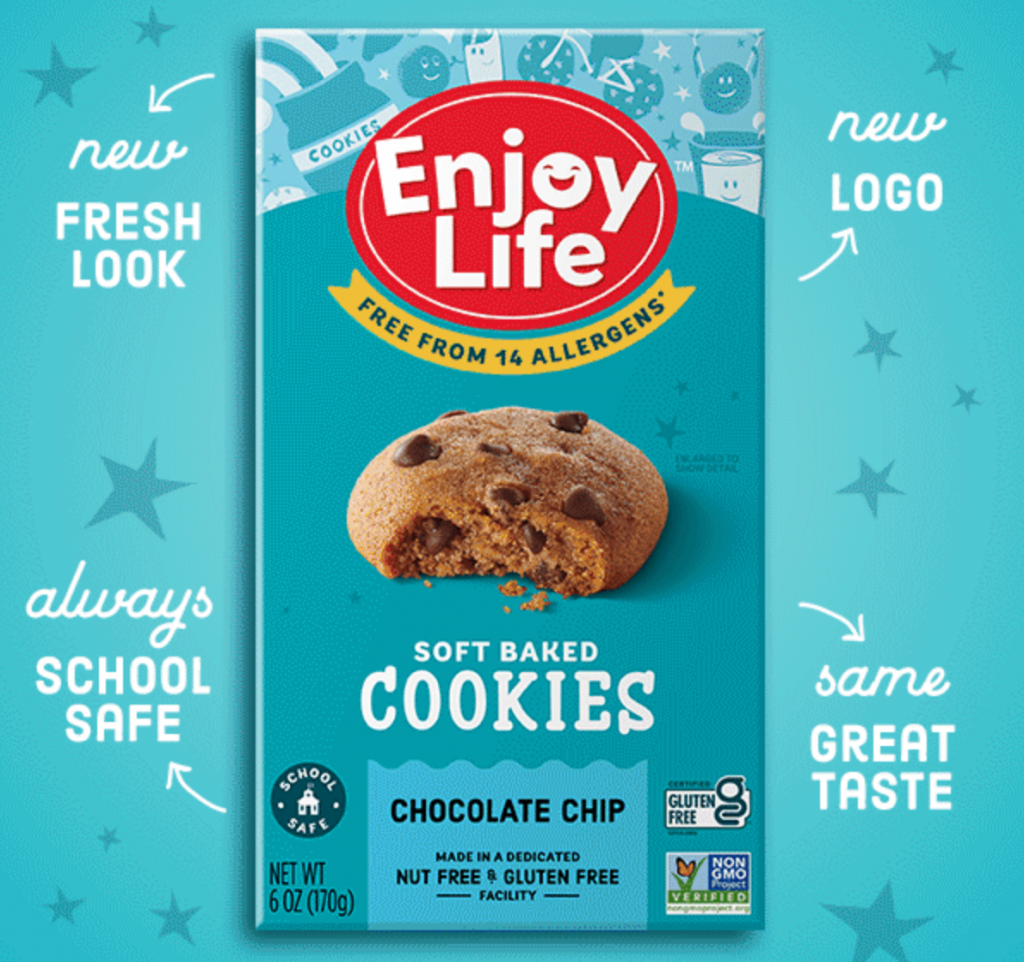 To meet the new Enjoy Life logo and see a sneak peek of the updated packaging, here is a short promotional video from the company:
Click here to learn more about Enjoy Life's brand new look including an extensive FAQ about what's changing.
Note of Disclosure: Enjoy Life Foods is an advertiser with SnackSafely.com.