Although he's probably still hiding out at his winter home in Miami, the Easter Bunny will soon be hopping by and that means it's time to start planning for your gathering.
We at SnackSafely.com know how stressful it can be around holidays, especially when you need to accommodate family and friends who are coping with food allergies and intolerances. We have tools to help.
In this primer, we'll show you how easy it is to create your own guide with products tailored to your family's allergen restrictions that you can use as a shopping list or share with guests.
For this example, we'll assume you're getting ready to bake for Easter and need a guide to safe baking mixes and Easter-themed products that avoids products made in facilities that process peanuts, eggs, and sesame, but you can tailor your guide for any combination of 11 allergens, special occasions, and over 50 product categories.
Let's get started!
---
Step 1: Visit site and create an account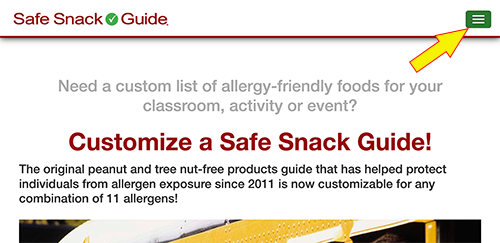 If you don't already have a Custom Safe Snack Guide account, click "SIGN UP" and you'll be directed to a page where you'll enter the usual details: name, email, desired password, and an irritating "human verification code" to make sure you're not a bot. Once you submit that information, we'll send you a confirmation code that you'll type into the next screen. [Note: if you don't receive the email message with the code, it's probably in your junk/spam mail folder!] You'll then be asked to accept our Terms of Service.

If you already have an account, click the "LOG IN" link and enter your email address and password.
Step 2: Enter the basic details for your new guide
Click the "Create New Guide" button and answer the questions to begin:
Title for the guide — pick something descriptive like "Nana's Allergy-Friendly Easter Baking Guide";
Your role for this guide — select as appropriate;
End date — when this guide will expire. You can enter a date up to a year in the future and can extend this date as many times as you like later.
Click "Submit".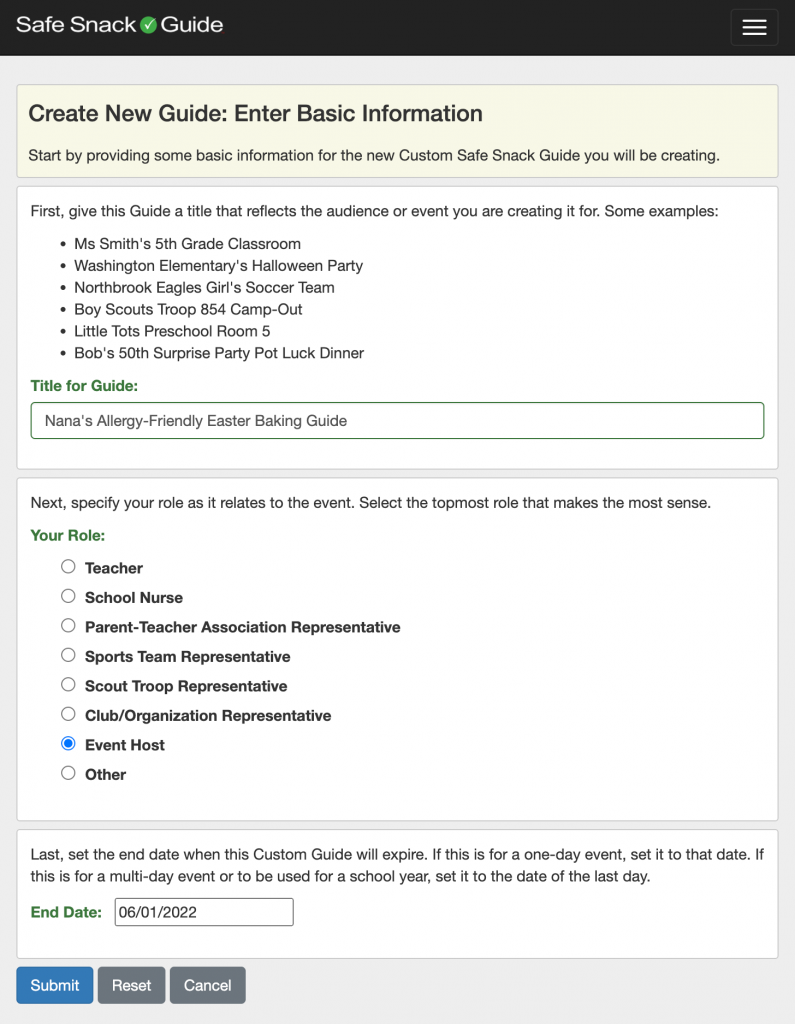 Step 3: Select allergens to avoid and must-have certifications
Careful here… this is where you tell us specifically which allergens to need to avoid. You can select as many as you need from the Top 9 (peanuts, tree nuts, milk, eggs, soy, wheat, fish, crustacean shellfish, sesame) as well as mustard and gluten.
You can also select which third-party certifications each product must have including kosher, gluten-free, organic, and non-GMO.
Make your selections and click "Submit".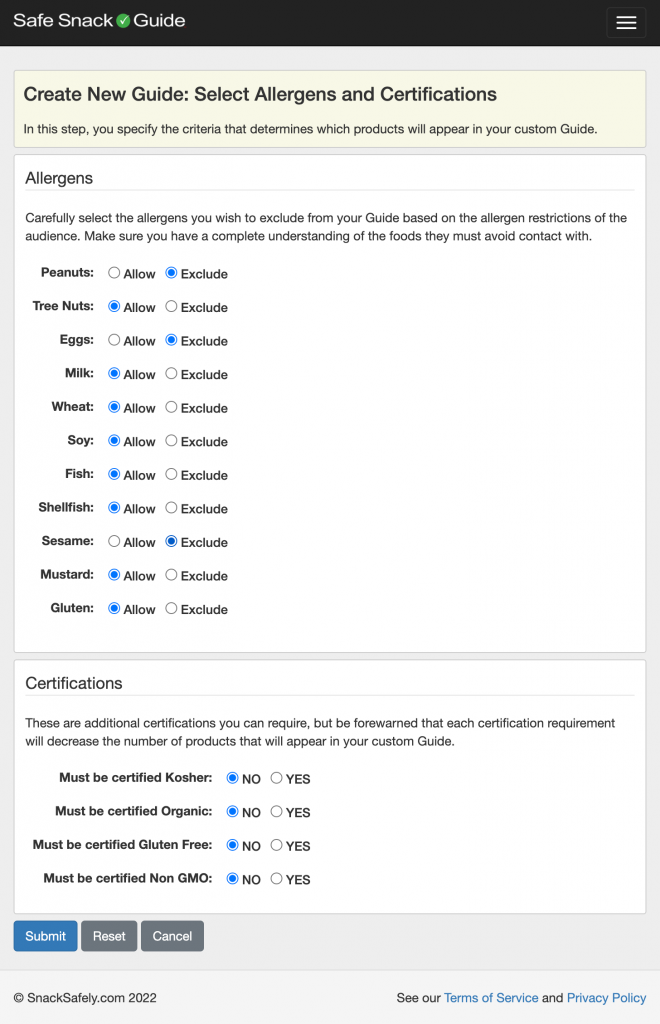 Step 4: Select the categories or products to include
This is where you select the kinds of products to include in your guide from over 50 food and non-food categories.
Make your selections and click "Submit".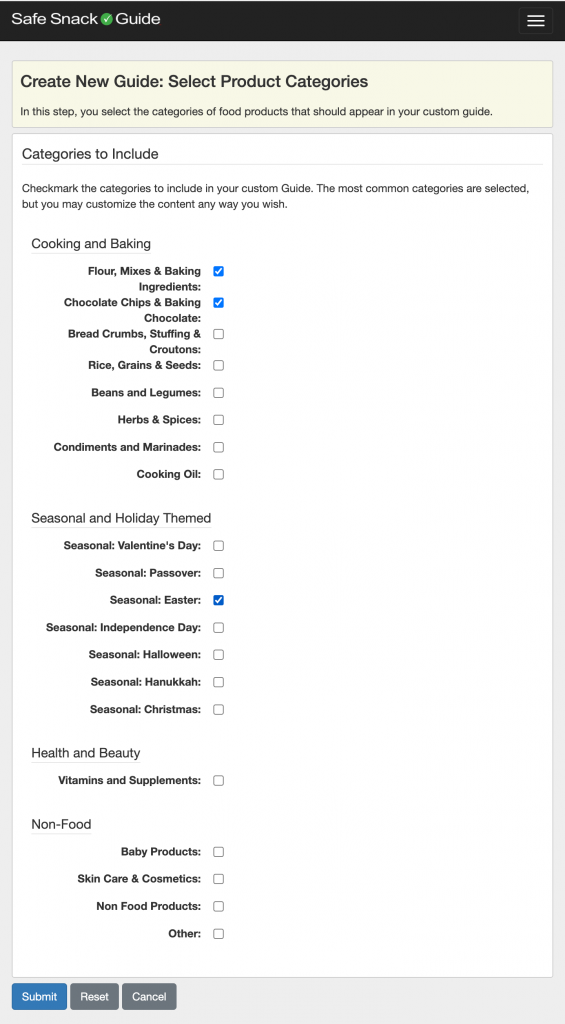 Step 5: Check your selections and go!
We'll give you a chance to look over your selections and make changes if you need to.
Check your work and click "Submit".
---
Give the system a minute or two to select the appropriate listings from our database of over 3000 products from 160+ reliable manufacturers and create your Guide.
You'll be greeted with information on how to access and share the download page for your new Guide. You can share the link provided with anyone you like!
Click here to see the page for the Easter Baking Guide we created.
But that's not all! Each Guide is interactive, so you can click on any of the entries in your Guide to see precisely how that product is manufactured with respect to the 11 allergens we track, including links to the manufacturer's website page, store finder, and Amazon product page!
Now get baking!