"There are so many things that could have happened. I'm really proud of the way my son reacted, it could have ended very badly," said Chantale Ouellette, the day after her son, 9-year-old Émile, singlehandedly saved his father and himself from certain tragedy.
Émile and his dad, Charles Goulet, had spent Saturday afternoon at their orchard in Bromont, Quebec selling honey. Just as they were packing up to leave, Charles was stung by a bee.
As they started off home in his car — a 2-mile drive — 40-year-old Charles called his wife to tell her of the sting and that he was not feeling well. But he never finished the conversation.
"Suddenly, everything changed, I lost consciousness. My son told me that my eyes were wide open, but that I was no longer reacting," said Charles, who had never suffered a reaction to a bee sting before.
With his father unconscious in the driver's seat and the car speeding into the oncoming lane, quick-thinking Émile, who was buckled in the rear seat, took action.
"First, I untied myself and boarded dad. After that, I took his foot off the accelerator and I braked. Then I put the car on park", explained the boy. When asked how he kept his composure during the ordeal, he said simply: "I acted without really thinking".
Thanks to his efforts, the car came safely to a stop on the shoulder of the opposite side of the road.
Shortly afterward, Chantale — who herself was allergic to bee venom — arrived and administered an epinephrine auto-injector. Charles regained consciousness and was taken to the hospital.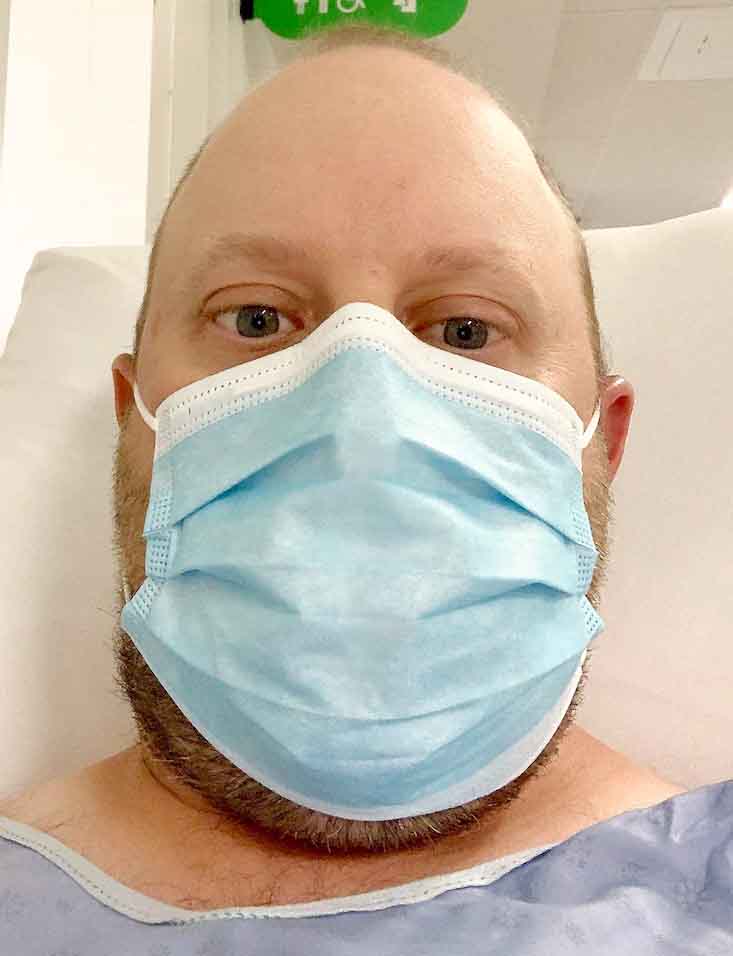 Luckily, Émile had had some experience operating motorized vehicles as he and his dad would sometimes ride a side-by-side ATV through their orchard.
Said Charles: "He says all the time that he wants to come with me to the orchard, all of a sudden something happens to me. It happened that he was there at the right time, he's kind of my guardian angel."
---
We at SnackSafely.com are happy tragedy was averted and both father and son survived thanks to Émile's quick thinking. He's a hero, having done what many adults couldn't or wouldn't have thought to do in that situation.
There is one important takeaway from this story: allergies can develop at any time during the course of one's life. Despite never having reacted to a bee sting, a particular food, or a specific medication before, allergic reactions can present at any time whether your a child or adult.
Also, note that the severity of a prior reaction is not predictive of the severity of the next. Just because someone had a mild reaction to a food before does not mean the next won't be more severe or result in full-blown anaphylaxis.
Listen to your body and administer your epinephrine when you first suspect anaphylaxis, whether you know you have been exposed to your trigger or not. Because the sooner epinephrine is administered during anaphylaxis, the better the outcome.