…and we couldn't be more excited! This year, join us in the fun of building — and don't forget eating — a delicious gingerbread house! Look no further for inclusive seasonal activities — we've got you covered!
Like all YumEarth treats, our Gingerbread House Kit is gluten-free, Top 9 allergen free, and free from artificial dyes so you can bring the time-honored tradition back to your family this holiday season.
The kit includes all the tasty gingerbread pieces and icing you need to build the house and a mix of YumEarth candy including gummy bears, lollipops, giggles, chewys, and fruit snacks for creative decorating. (Don't forget to add a box of YumEarth Candy Canes or Mini Canes for that perfect holiday-themed house!)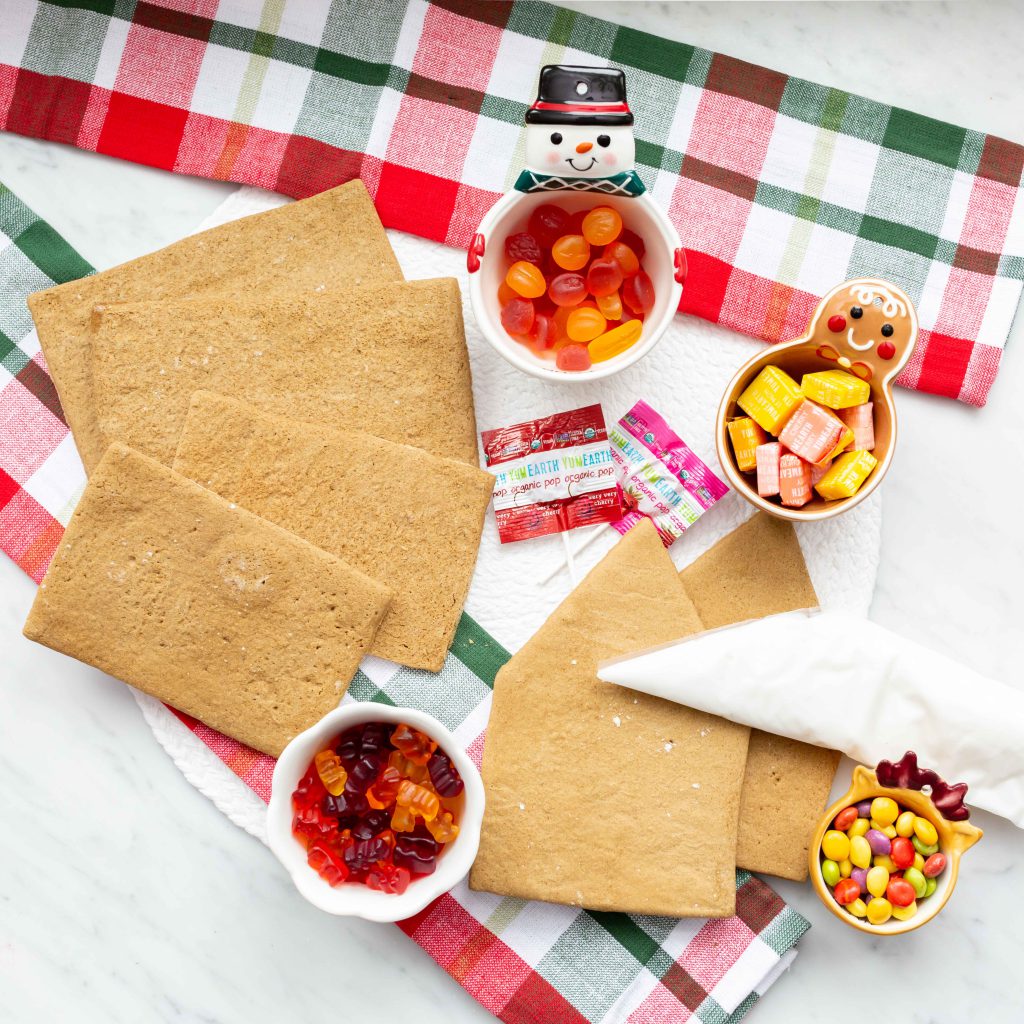 YumEarth has lots of treats to offer around the holidays. Make sure to shop early at one of the retailers below or at yumearth.com. Tag us on Instagram and Facebook at @yumearth and let us know what you think; we love seeing all of the fun houses you build!
When will YumEarth Gingerbread House Kits be available?
Available for purchase starting November 8, 2022 on yumearth.com.
Where can I purchase YumEarth Gingerbread House Kits?
Available on yumearth.com, Amazon.com, Target.com, and Boxed.com
Are YumEarth Gingerbread House Kits allergy-friendly?
YumEarth Gingerbread House Kits are free from the top 9 allergens (peanuts, wheat, tree nuts, milk, eggs, fish, shellfish, soy, and sesame), are non-GMO and gluten-free, and are free from artificial dyes.
What does the YumEarth Gingerbread House Kit Include?
The kit includes gingerbread house pieces, icing, a cardboard base to build on, YumEarth Gummy Bears, YumEarth Giggles, YumEarth Lollipops, YumEarth Fruit Snacks, and YumEarth Chewys.
What other holiday candy does YumEarth have?
In addition to the Gingerbread House Kit, we also offer Holiday Gummy Fruits, Holiday Giggles, Holiday Lollipops as well as Candy Canes and Mini Canes.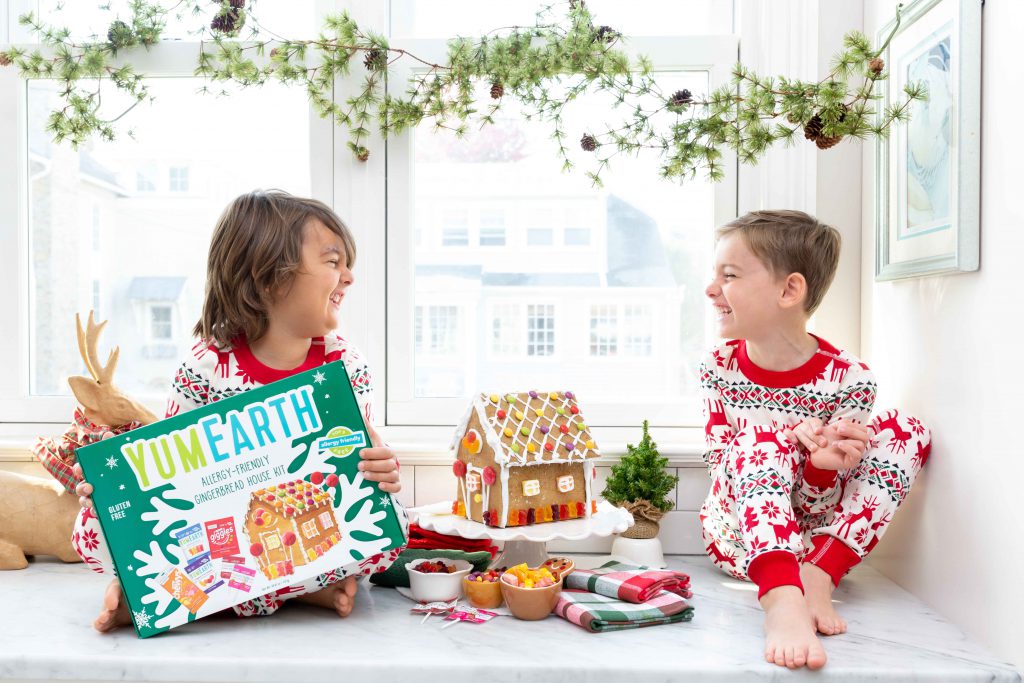 We love sharing the holidays with you and thank you for making us feel equally as special ❤.
"It was pure magic getting to see my kiddo actually get to make a gingerbread house that was safe for him to handle, with allergies it's always a challenge to find safe holiday items he can enjoy. Thank you so much for helping us add this tradition back to our home. You have a customer for LIFE!!" – Julia S.
"This kit brought magic to 2 kids with multiple food allergies. Never imagined they would be able to join in this Christmas activity due to their restrictions, but the gingerbread house kit made it happen!! It was awesome, full of yummy treats and easy to make." – Maria D
Click here to get your Gingerbread House Kit today, hurry while supplies last!