With little appetite to curb the costs of life-saving drugs by legislators in Washington DC, states are stepping into the fray to help their residents cope with the high costs of epinephrine auto-injectors and insulin.
On June 22, Gov Daniel J McKee of Rhode Island signed a bill that will require private and nonprofit insurers and health maintenance organizations providing prescription coverage to cover at least one twin pack per year of at least one type of epinephrine auto-injector without copayments or deductibles.
The legislation, which takes effect on January 1, 2025, was sponsored by Sen Pamela J Lauria and Rep Michelle McGaw.
Said McGaw, a consultant pharmacist in the long-term care community:
Epinephrine is an absolute necessity for anyone with a serious allergy that could result in anaphylaxis, including many children. The skyrocketing costs of these devices [are] an outrage and needs to be addressed, but in the meantime, it must not be allowed to discourage or prevent people from filling their prescription. Having epinephrine available quite literally makes the difference between life and death for a person experiencing anaphylaxis, so costs should not stand in the way for anyone.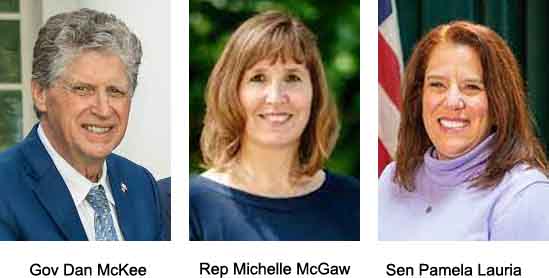 Said Lauria, a nurse practitioner:
As a matter of public health and safety, it's irresponsible to allow the high costs of epinephrine to be passed on to patients because it means so many people are going without at tremendous risk to themselves or their children. We are very grateful to our colleagues and leadership in the General Assembly for recognizing the importance of passing this legislation this year.
On June 30, the New Jersey Assembly and Senate both passed a bill that was clearly drafted by authors with no experience purchasing or carrying epinephrine.
The bill caps the cost for one epinephrine auto-injector at $25 "per 30-day supply". As auto-injectors are generally sold in two-packs, the cap will likely apply to two-packs as well. But since auto-injectors generally have an expiration date of one year, it is unclear whether the cap applies to one auto-injector purchased every 30 days.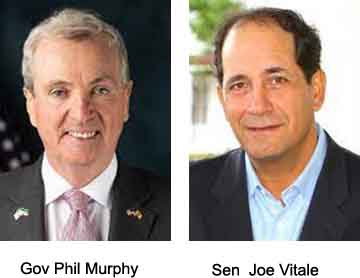 Said Sen Joseph Vitale, a sponsor of the bill:
People who are just plain sick and will have most of these conditions for the rest of their lives have had to have paid extraordinary prices for their medicine, and that's no way to live.
Gov Phil Murphy, who has advocated for the legislation, is expected to sign it shortly. The cap would take effect beginning January 1, 2025.
Note of Disclosure: Kaleo is an advertiser with SnackSafely.com.