Earlier this month, snack giant Frito Lay issued a recall of over 16,000 6.25oz bags of Off The Eaten Path Chickpea Veggie Crisps because they may contain undeclared milk. The company says the recall is the result of an investigation following a consumer complaint and warns that those with an allergy or severe sensitivity to milk run the risk of a serious or life-threatening allergic reaction if they consume product.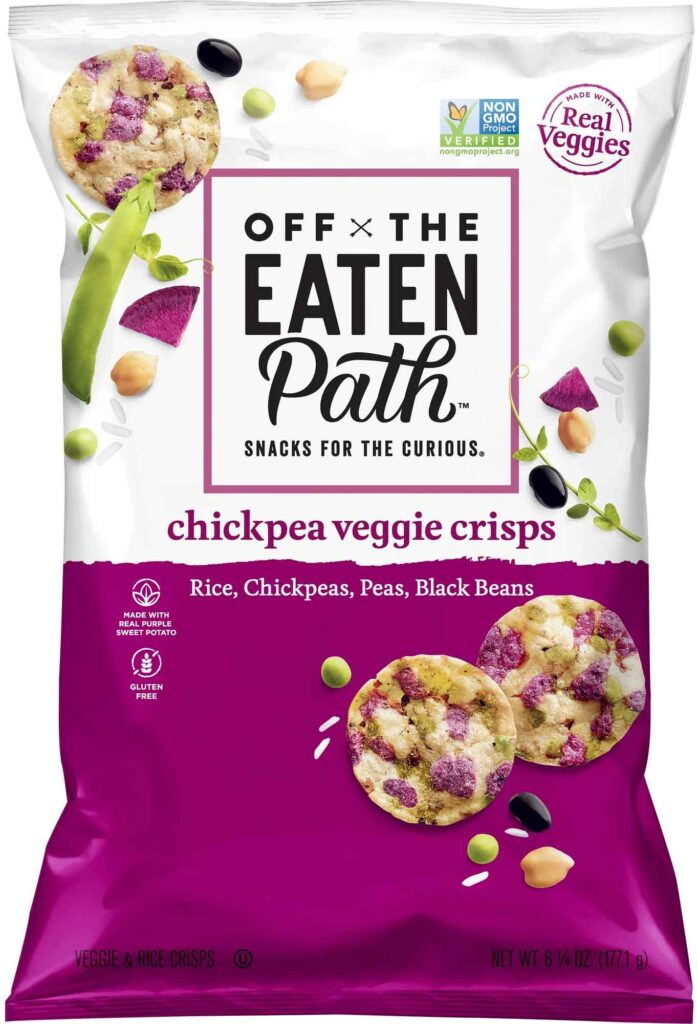 How did this happen? Products are often manufactured in huge facilities on shared equipment where many other products are made. In this case, we presume some other snack variety containing milk ingredients is made on the same manufacturing line and the equipment was not adequately sanitized or an ingredient was mislabeled.
You would expect the manufacturer to label the product with a precautionary allergen labeling (PAL) statement like "May contain traces of milk" or "Manufactured on equipment that also processes milk."
Let's have a look at the ingredient label: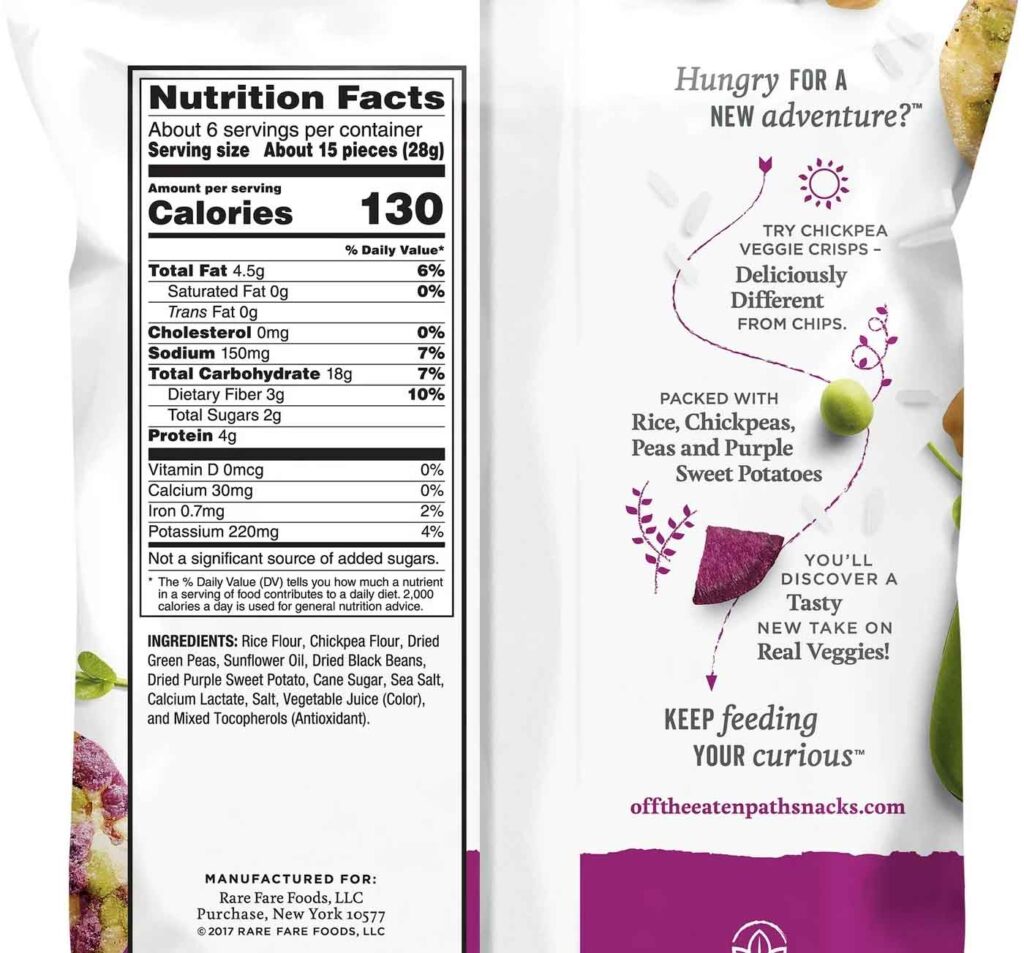 Nope, no such warning.
But how is this possible… aren't manufacturers required to warn for potential cross-contact?
Contrary to popular belief, the answer is no. While the US Food & Drug Administration (FDA) does require manufacturers to label when any of the "Top 9" allergens are ingredients of a product, there is no requirement to label for the potential of cross-contact due to shared lines or facilities.
So-called "PAL" warnings are entirely voluntary. Some manufacturers include them, many don't, and some will warn for one allergen and not another.
So, while reading the label carefully can warn you that a product is not suitable for your allergy or intolerance, the absence of such a warning does not mean the product is safe for you.
To be sure, read the label, then call the manufacturer and speak with someone willing and able to answer your questions authoritatively. If you can't find such a person, move on to another product.
It's clear the FDA needs to fix current allergen labeling regulations so that allergic consumers can shop with confidence.
You can join over 15,000 signers of our petition to the FDA, urging them to make common sense changes to the regulations that would go a long way toward that goal. Read and sign the petition here.
SnackSafely.com Delivers Petition to Key Legislators Advocating Stronger Allergen Labeling Regulations