Families coping with food allergies and celiac disease often find themselves coping with another serious issue: the high cost of foods that are safe to consume for people suffering with those conditions.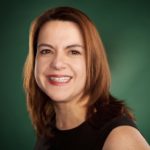 Last week, Kelly Phillips Erb – aka Taxgirl® – was published in a column for Forbes outlining the requirements to receive a tax break for the purchase of such foods.
In the article, she first describes the foods you can't receive a break for:
Foods that satisfy an ethical, moral, or religious sensibilities or beliefs, such as vegan, kosher, or halal foods;
Foods that are used to improve your health, even if a doctor recommends you lose weight or restrict sodium intake;
Foods that are substitutes for a normal diet, including weight-loss plans like NutriSystem and Weight Watchers.
She then goes on to describe an exception the IRS will allow given the following requirements are met:
The food must not be used to satisfy normal nutritional needs;
The food must alleviate or treat an illness; and
The need for the food must be substantiated by a physician.
Foods that meet these requirements would be considered a qualified medical expense for purposes of tax deduction on Schedule A, but this means you must itemize and meet certain thresholds, and you can only claim the difference in cost of the special food vs the normal variety, e.g. if wheat bread costs $2 and a gluten-free substitute costs $5, you are entitled to claim the difference, $3.
Could this potentially save your family money? We suggest you read the original article and discuss it with your tax professional.