A study published in the journal Allergy, Asthma & Clinical Immunology from the University of South Carolina has determined that antibiotic use in the first year of life is associated with an increased risk of developing food allergies.
Researchers studied data from South Carolina medicaid records collected between 2007 and 2009, identifying 1504 cases of children with food allergies and 5995 children without, adjusting for birth month and year, sex and race/ethnicity. After adjusting for additional factors such as birth, breastfeeding, asthma, eczema, maternal age and urban residence, the researchers found that children prescribed antibiotics within the first year of life were 21% more likely to be diagnosed with food allergy than children who did not receive antibiotics. That association increased with the number of prescriptions the child received, to 31% greater with three prescriptions, 43% with four prescriptions, and 64% with five or more prescriptions.

The study found that children prescribed the broad-spectrum antibiotics cephalosporin and sulfonamide had a stronger association that those with narrower spectrum agents such as penicillins and macrolides.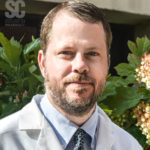 Given a body of research suggesting that antibiotics are frequently improperly prescribed to treat viral infections, the study's lead, Dr Bryan Love, said "We need better diagnostic tools to help identify kids who truly need antibiotics. Overusing antibiotics invites more opportunity for side effects, including the potential development of food allergies, and can encourage antibacterial resistance."
The research team is now expanding their study to include data from other states.