Readers will recall our article last year highlighting Oval Medical's epinephrine auto-injector which they anticipated could be on the market in the UK in 2019. The novel device is significantly more compact than devices currently available in the US and UK.
Oval, a medical device company specializing in the design and development of auto-injectors, announced their acquisition last month by SMC Ltd, A US-based pharmaceutical and medical device manufacturer.
The acquisition provides Oval a direct path to the commercialization and manufacturing of their auto-injector designs that would have required a partner previously. Our hope is that this accelerates the availability of their epinephrine auto-injector to consumers.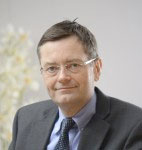 Says Matthew Young, Founder and Chief Technology Officer, Oval Medical Technologies, "SMC, as one of the leading global contract manufacturers of medical devices, gives Oval a fantastic opportunity to support our customers seamlessly from concept to full-scale industrialization, and provide class-leading quality and time-to-market. SMC and Oval have a deep range of capabilities and experience, which will benefit not only our pharmaceutical customers, but the patients and others who ultimately use these products."