AllergyEats, the leading guide to allergy-friendly restaurants in the United States, has just released its 2017 list of the Top 10 Most Allergy-Friendly Restaurant Chains nationwide. The chains on this prestigious list hold the highest ratings on the AllergyEats app and website, per feedback from the food allergy community. AllergyEats restaurant ratings are based solely on how well restaurants have accommodated food-allergic diners, and not on other factors, such as ambiance, service or food quality.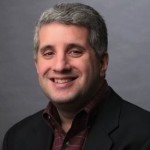 "We're pleased to announce the 2017 list of Most Allergy-Friendly Restaurant Chains in America," said Paul Antico, Founder and CEO of AllergyEats. "These restaurants have demonstrated a superior willingness and ability to accommodate guests with food allergies."
Click here to see the list at AllergyEats.