Every year we publish the definitive guide to allergy-friendly Halloween treats, all of which are peanut and tree nut-free with many free of the Top 8 allergens and sesame, mustard, and gluten.
Whether you are planning a stay-at-home trick-or-treat for your kids or a socially-distanced outdoor celebration, get your free copy of the Halloween Edition of the Safe Snack Guide and find goodies that are safe for various combinations of food allergies.
Click here to download yours and be sure to share with family and friends!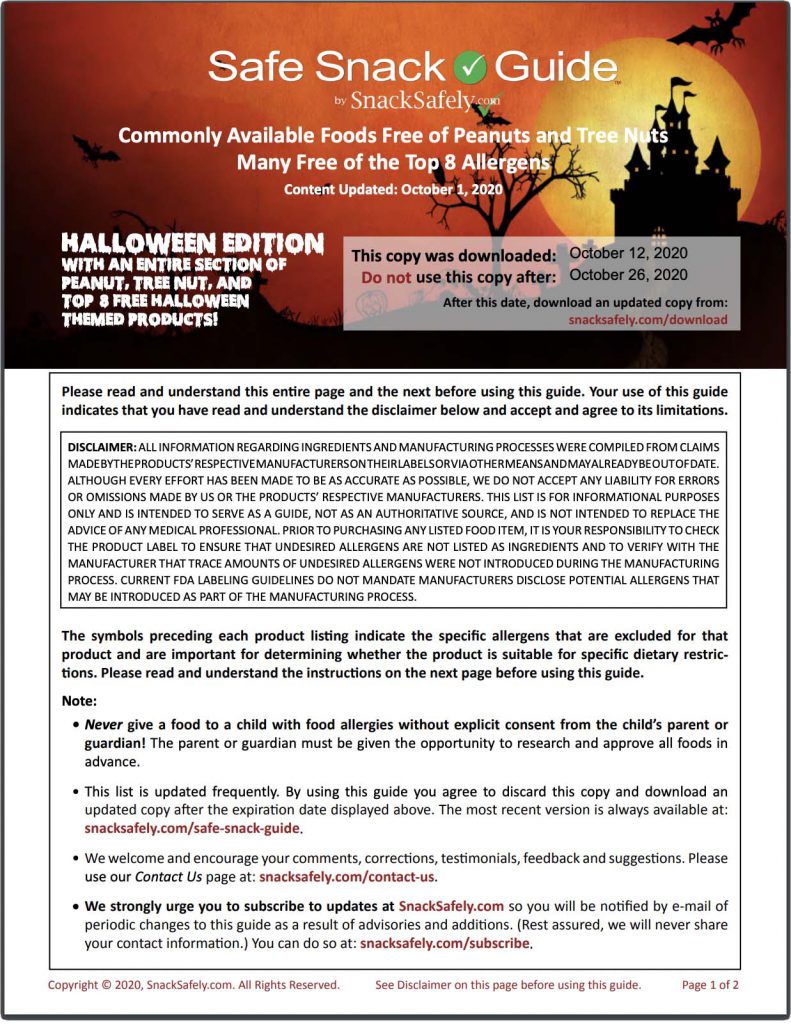 Important: Never give a food to a child with food allergies without explicit consent from the child's parent or guardian! The parent or guardian must be given the opportunity to research and approve all foods in advance.