(McLean, VA – Sept. 13, 2021) FARE, the largest private funder of food allergy research, education and advocacy worldwide, today announced the organization's Chief Executive Officer Lisa Gable has informed the Board of Directors of her intent to step down as CEO in the Spring of 2022. FARE will immediately launch a global search to identify Gable's successor.
"Lisa's leadership of FARE and her contributions to the food allergy community are remarkable," said Mary Weiser, FARE Board Chair. "She has helped transform FARE into a more effective research, advocacy and educational enterprise, positively impacting the lives of millions of children and adults across the United States.  We owe her a debt of gratitude and look forward to working with her to ensure a smooth transition to our new CEO." 
FARE has formed an internal search committee to lead the search. Internationally recognized executive search and consulting firm Korn Ferry has been selected to assist the search committee. Gable will continue to serve as CEO during the search, collaborating closely with government and private partners on the ongoing execution of FARE's Five-Year Strategic Plan.
"It has been my honor to lead FARE over the past three years and a pleasure to have worked alongside our incredible team, donors, advocates and partners," said Gable.  "In close collaboration with the Board, I decided now is the right time for the organization to transition to its next leader. As we enter the next chapter, I have great confidence in the strength of our team and the opportunities ahead and look forward to working closely with our partners and donors as we enter the next phase of our critical work."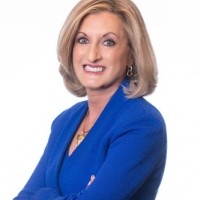 Gable added, "The future has never been stronger for FARE as our restructuring is now complete, and our reach has extended globally. We now look towards the expansion of education services, data platforms, advocacy and our ability to fund and promote clinical research while advocating for the removal of barriers to delivering therapies and diagnostics to patients."
Bi-partisan and collaborative in nature, Gable brought together a broad coalition of government, industry and advocates to foster a culture of quality leadership, partnership and results that are creating sustainable partnerships across the food allergy community.  
"Throughout her tenure, which included managing an organizational shift and expansion during an unprecedented global pandemic, Lisa has methodically and consistently elevated FARE through the development and execution of our Five-Year Strategic Plan and securing financial commitments of over $90 million against our $200 million fundraising goal," said Weiser. "At the same time, Lisa has fostered a strong set of core values across the organization, building and inspiring a talented team around her focused on serving the 32 million Americans with potentially life-threatening food allergies."
---
Media Contact:
media@foodallergy.org
For general inquiries, please call 703-485-6551.
---
About FARE
FARE is the world's leading non-governmental organization engaged in food allergy advocacy and the largest private funder of food allergy research. Our mission is to improve the quality of life and the health of individuals with food allergies, and to provide them hope through the promise of new treatments. FARE is transforming the future of food allergy through innovative initiatives that will lead to increased awareness, new and improved treatments and prevention strategies, effective policies and legislation and novel approaches to managing the disease. To learn more about FARE, visit our Living Teal™ YouTube channel, or www.foodallergy.org.