New Jersey Governor Murphy said on Monday he would support a number of bills introduced by Democratic legislators that would limit the out-of-pocket costs for epinephrine auto-injectors, asthma inhalers, and insulin for the estimated 2 million residents covered by health plans regulated by the state.
"We continue to make great strides in developing medications that can save lives and treat illnesses, but they are of no use if they are unaffordable," said state Sen Joseph Vitale, chair of the Senate Health Committee.
The state is stepping in now that the Build Back Better bill is stalled in the US Congress. BBB would introduce provisions that allow the federal government to negotiate some drug prices directly with manufacturers.
A recent AARP study found Americans pay three times what people in other countries pay for the same drug, and prices for prescription drugs are skyrocketing: the cost for Mylan's EpiPen brand epinephrine auto-injectors rose six-fold from $100 in 2008 to over $600 in 2016.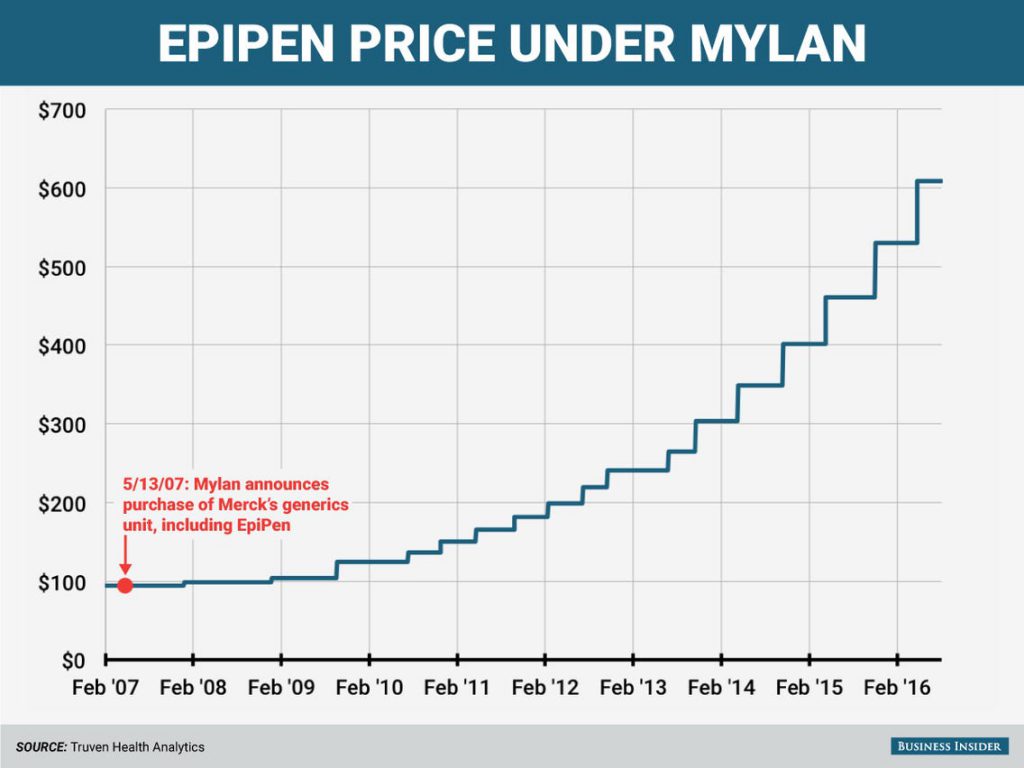 Rising prices have left NJ legislators in a bind, as the state's consumer groups are clamoring for relief for their members while the state's many pharma companies wield outsized influence.
Murphy supports a bill that would cap costs for specific life-saving drugs for those covered by health plans that are regulated by the state including State Health Benefits or School Employee Health Benefits plans. Those covered would pay a maximum out-of-pocket of $25 for epinephrine auto-injectors, $50 or less for asthma inhalers, and $35 or less for a 30-day supply of insulin.
The legislation would not apply to federally regulated health plans which include many employer-sponsored plans.
One of the bills would also increase regulations on pharmacy benefit managers (PBMs), the intermediaries that negotiate prescription drug plans on behalf of insurance companies. PBMs receive rebates from drug manufacturers and it is not clear whether and how cost savings make their way to the consumer.
"We are putting affordability and price transparency across the entire prescription drug supply chain under the spotlight," Murphy said.
Said Evelyn Liebman, the NJ Director of Advocacy for AARP:
In order to achieve real and lasting relief for all consumers, New Jersey must also address the root cause of the problem — high prices set by drug manufacturers. Big Pharma is making billions while seniors and taxpayers are getting ripped off.
The state's pharma industry disagrees. Dean J Paranicas, President and CEO of the HealthCare Institute of New Jersey, a trade group representing drug manufacturers, said studies have found more than 50% of the cost of brand medication is due to middlemen in the supply chain. Paranicas asserts that proposed legislation "includes examining the supply chain when seeking ways to lower costs for patients."