Almost a year ago, we reported on the tragic loss of Reese Langer, a 13-year-old girl from Eagle, Idaho who died on May 20, 2021, from complications of anaphylaxis after a four-day hospital battle.
Not long after her passing, Reese's family launched a nonprofit in her name to foster awareness of food allergies and help increase access to epinephrine auto-injectors.
Now, after spending her first Mother's Day without Reese, Reese's mom Heather is speaking out to raise awareness for Food Allergy Awareness Week.
Here is her story from her interview with KTVB-TV published yesterday:
It will be a year this month, May 16. You almost become numb, but sharing her story seems to help.

She was the best kind of friend that you could ask for. She was friends with everyone, and she was so giving and helping.

She was a competitive cheerleader, she loved doing cheer, it was her second family.
Reese, who had a little sister and two big brothers, was a student at Eagle Middle School and a member of local cheer squad, Idaho Cheer. She was allergic to tree nuts, and her mom said because of the allergy, she was very careful about what she ate. 
We were at a cheer banquet last year, and she ate a dessert that she thought was safe. She had an anaphylactic reaction. She had baklava, which was new to her and she was told it tasted like honey and pastry, and so she thought it was safe.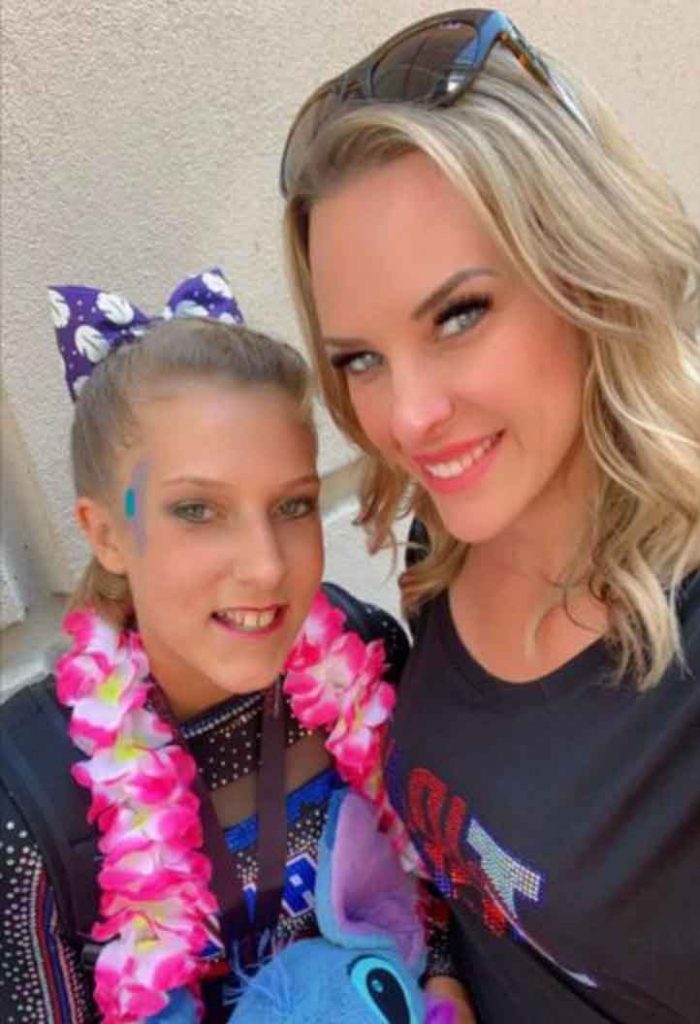 It turns out the dessert wasn't safe as it was made with crushed walnuts.
Reese started to react amid the chaos of the gathering. Her mom, realizing the severity of the reaction, gave Reese Benadryl followed by an administration of her EpiPen epinephrine auto-injector.
My first thought was that of course we would get it under control, but you could tell it was something different this time. On the drive to the emergency room, she lost consciousness. I mean she even got in the car herself, shut her own door, it happened that quick. We were three minutes away from the ER. 
Reese was in the throes of a full-blown anaphylactic reaction which can cause a huge drop in blood pressure, difficulty breathing, loss of consciousness and worse.
They rushed her right back and tried to get a pulse. She was in a coma for four days, but we later found out there was just no brain activity.   

I just want to make sure that this doesn't happen to anyone else. I just want people to understand the seriousness of food allergies. This is serious, life threatening, and it's scary.
Shortly afterward, Ms Langer got to work starting a non-profit, channeling her grief in an effort to help others avoid the same fate as her daughter.
The foundation is called Reese Strong. When Reese was in a coma all of her cheerleader friends came up with a hashtag that they spread everywhere, "Reese Strong". It stuck, and in the beginning I thought it was to be strong for Reese, to keep her in our prayers, and will strength to her. In the end it was much more than that.
The first event held by the foundation was the "Run for Reese", intended to raise awareness of the dangers of food allergies.
The first fun run was at her middle school. It seemed fitting to have it there. It was mostly her friends and the cheerleaders, but we were surprised to see how many community members came out to it.

We're raising awareness, educating others, and eventually we will be helping with financial assistance for epi-pens
Reese Strong also organizes a yearly golf tournament to raise funds for the non-profit.
The foundation sent Idaho Governor Brad Little a letter urging him to officially recognize Food Allergy Awareness Week for the state. The Governor responded by honoring Reese's memory with an official proclamation, and as a result of the foundation's efforts, Idaho now officially recognizes Food Allergy Awareness Week.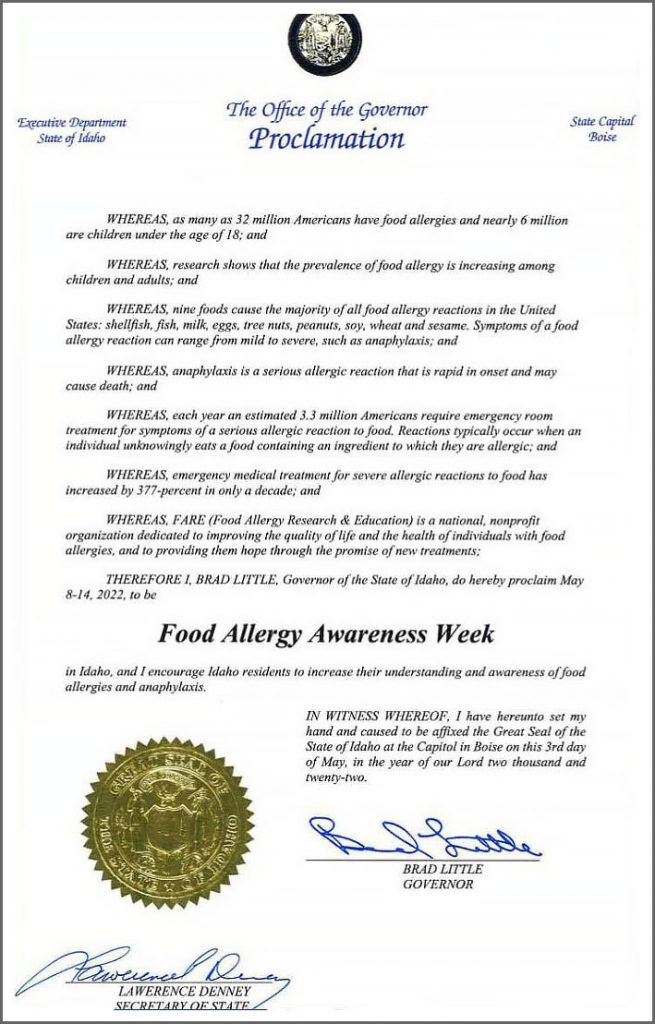 Everyone grieves differently, for me talking about it helps, sharing memories helps, going to the cemetery everyday helps.
The Reese Strong Foundation is currently working on distributing educational flyers to schools.
The second annual Run for Reese will be held on Saturday, May 14th at Eagle Middle School at 10AM and all are welcome.
You can learn more about the Reese Strong Foundation at reesestrong.love.
---
Our hearts go out to Ms Langer and Reese's family on this, the one-year anniversary of her passing. We wish them much solace in the days to come and hope they take some comfort in the knowledge that Reese's memory will live on in the foundation named for her.
We remind our readers that epinephrine is the only drug that can halt and reverse the progression of anaphylaxis, NOT antihistamines like Benadryl. Please use caution when administering antihistamines as they can mask the seriousness of underlying food allergy reactions and delay the administration of epinephrine.
Be sure to discuss this with your allergist and work together to come up with an action plan (perhaps using a template like this one from FARE) to rely on in case of an emergency.