Courtney Tulloch, who won a team gold medal in the European Championships, was almost forced to bow out after suffering a severe allergic reaction the evening before.
The gold and bronze medal winner from Essex, England was unaware he had any food allergies until he ate noodles that were thought to contain nuts. His face swelled, eyes itched, and he had trouble breathing after consuming the meal.
He had one bite of the dish before deciding he did not like the taste and later returned to his room. He showered and got into bed.
His teammate Joe Fraser noticed him struggling and summoned the team medic.
Said Tulloch:
I felt so uncomfortable, I was tossing and turning, rubbing my eyes a bit. I was struggling to breathe a bit.

Luckily Joe came out of the shower. He noticed my face was swollen. He took a picture of it to show me and then called the team doctor who sorted me out.

It was very, very scary, I'd never experienced anything like this before.
It was the first time he had had a reaction much less anaphylaxis, which is severe and can be life-threatening.
"To happen the day before one of the biggest competitions is not ideal," he said.
The team medic gave him antihistamines and asthma medication to "open up" his chest. It should be noted that epinephrine is the first-line medication that should be administered at the first sign of anaphylaxis as epinephrine is the one drug that can halt and reverse the progression of anaphylaxis.
Tulloch reported only getting an hour of sleep and woke to feel "so rough". He was given acetaminophen and ibuprofen for the swelling in his face.
"I just had to try and battle through it," he said.
He had to decide whether to continue competing despite feeling ill.
He said:
A couple of times I thought, I don't think I can do this. But I felt okay in the warm-up. I was able to do a little bit of rings, and I sort of believed in myself, that I could go up and deliver a score for my team.

I just didn't want to let my teammates down because if you do mess up, it does affect the team result and possibly not winning a gold medal, so there was quite a lot of pressure.

The team did back me and it gave me the confidence to go on.
As his chest was still feeling tight, Tulloch opted not to compete in the floor exercise and had his roommate substitute for him.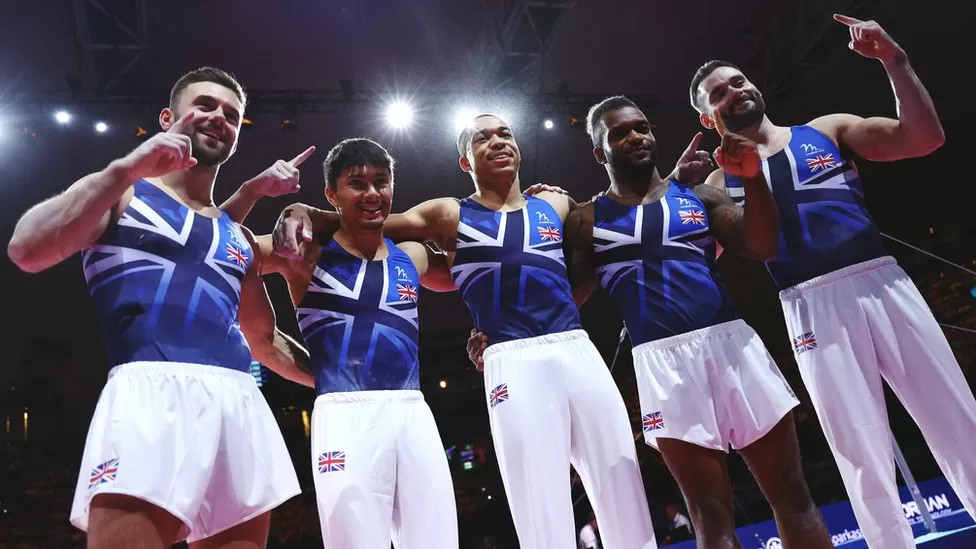 Tulloch, Fraser, Jake Jarman, James Hall, and Giarnni Regini-Moran went on to win gold and were crowned European men's gymnastics champions, the first British team to win the European title since 2012.
Tulloch has since consulted a physician and is being tested for allergies to nuts and other foods.
"I'll never eat a nut again," he said.