Remember the days when you had to forgo a treat at the movies because of a food allergy, celiac disease, or intolerance? Well, those days are over because Homefree cookies are now available at your local AMC Theatre!
It's true! The same delicious cookies you enjoy at home can now be purchased at the concessions counter. (Although there's enough to share with your friends, keep that on the down low in case you want them all to yourself.)
Homefree cookies are manufactured in a dedicated facility entirely free of the Top 14 allergens including peanuts, tree nuts, milk, eggs, soy, wheat, fish, crustacean shellfish, sesame, caseins, mustard, sulfites, lupin, and molluscan shellfish and they're certified vegan, gluten-free, kosher, and non-GMO! (No rice or legumes either!)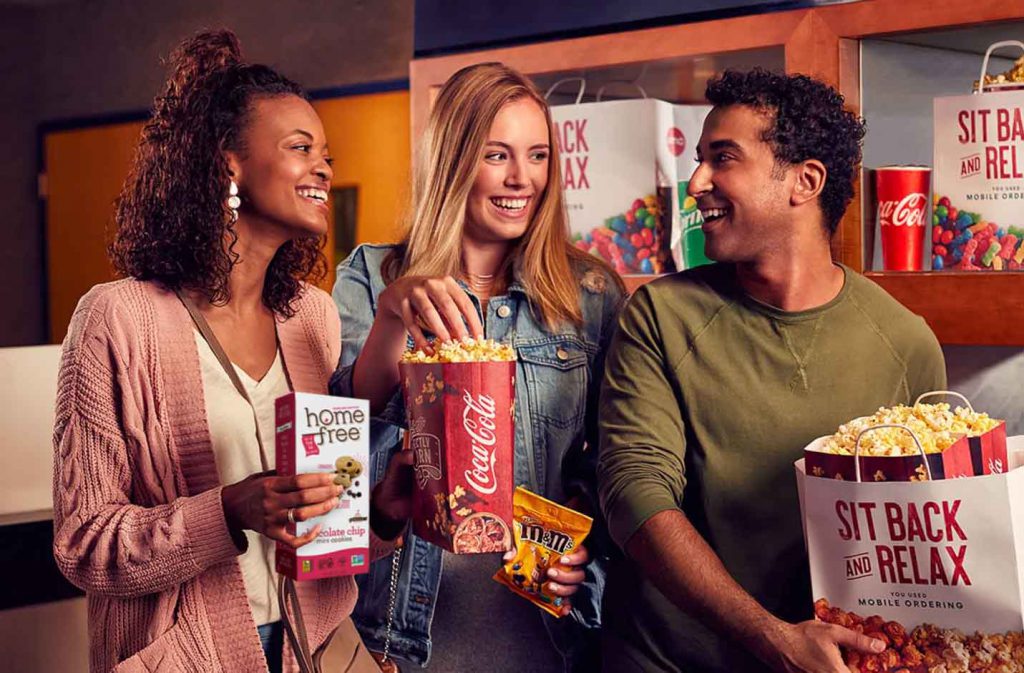 Not only do we keep allergens and gluten out of our own facility, but we are careful about who we source our ingredients from requiring allergen and gluten documentation from every ingredient supplier. We even go a step further by periodically testing our ingredients for allergens and gluten.
In addition to our chocolate chip cookies served at AMC, Homefree offers an entire line of luscious varieties in boxes and single-serve snack packs: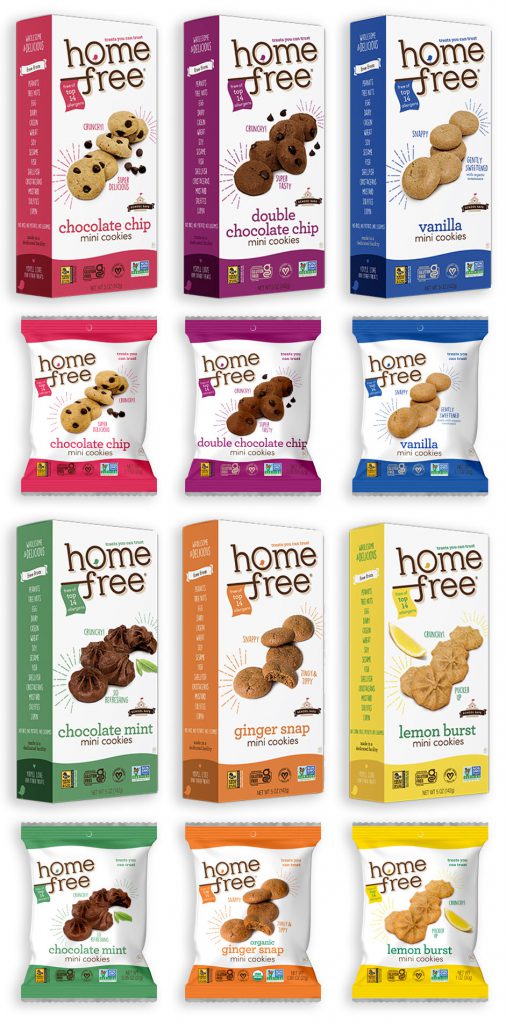 But you don't have to wait for the next blockbuster to try Homefree cookies at the theater… find them at your local market or simply order them online!
Be sure to visit us at homefreetreats.com and follow us on Facebook and Instagram!