Why display a Teal Pumpkin?
The Teal Pumpkin Project is a simple way to make trick-or-treating safer and more inclusive for the one in 13 children living with food allergies, and many others impacted by intolerances and other conditions. Placing a teal pumpkin on your doorstep signals that, in addition to candy, you offer non-food trinkets and treats that are safe for all trick-or-treaters. Help make this Halloween one to remember!
Wanda the Witch explains it best in this video:
---
How can families searching for houses with non-food treats find you?
Adding your home to the Teal Pumpkin Project Map makes your house easy to find for those on the hunt for non-food treats. The more houses added to the Map, the more inclusive (and therefore more fun) we can make Halloween!
Click the Map below to add your home: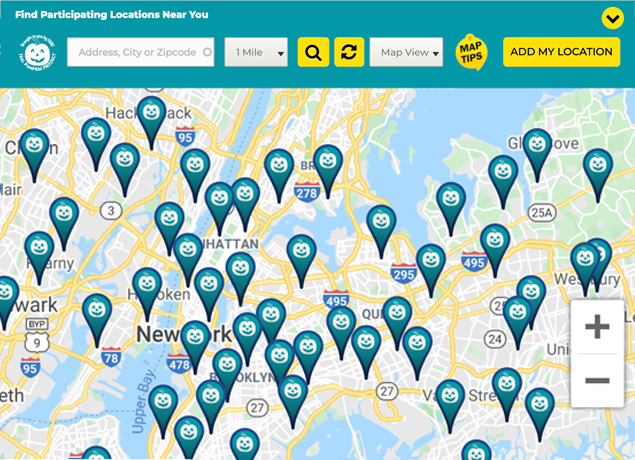 ---
Where can I find Teal Pumpkins to display?
For the second year in a row, Food Allergy Research & Education (FARE) and CVS Pharmacy are collaborating for Halloween to bring awareness about food allergies through their Teal Pumpkin Project. Local CVS stores will carry Teal Pumpkin products to ensure a safe Halloween.
You can also visit FARE's Teal Pumpkin Shop to purchase a Teal Pumpkin and other teal Halloween swag.
---
Where can I learn more?
Visit FARE's Teal Pumpkin Project site at tealpumpkinproject.org where you'll find informative videos and resources to help you plan the most inclusive Halloween ever!
And be sure to share this with family and friends to help them make Halloween more inclusive this year!