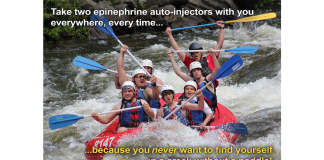 Download the newest addition to our campaign to remind you to always "Take 2".
Be safe and enjoy, knowing you've taken the most important precaution!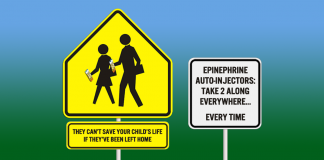 Don't forget one of the most important ways to safeguard your child!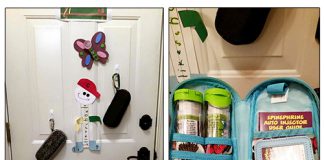 We want to know what YOU do to remind your family to take their auto-injectors along. Janet's idea is as brilliant as it is simple.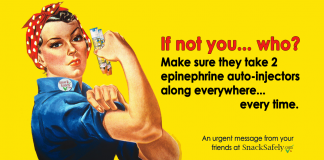 Let's end the constant stream of headlines that bring us news of yet another preventable tragedy!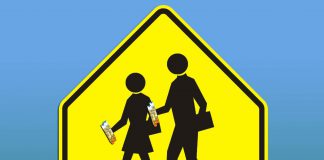 While you're busy spreading awareness, be sure to heed the message!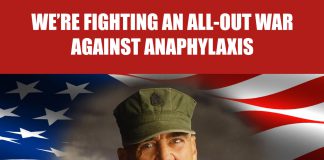 Help win the war on anaphylaxis! Download a full set of flyers from our Take 2 Campaign.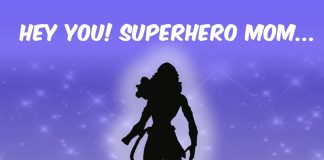 To all you wonderful moms and grandmoms out there who must go the extra mile to help keep your children with food allergies safe, we celebrate you!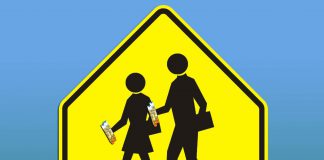 It's a simple life or death decision... choose life! Always bring both your epinephrine auto-injectors along each and every time. Click for your free set of flyers.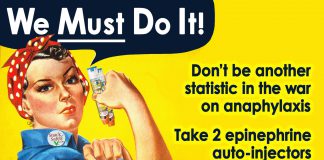 Team up with Rosie and click for a set of printable Take 2 Campaign flyers.