Our congratulations to Lynda Mitchell, founder of Kids with Food Allergies (KFA), for 10 wonderful years of service to the food allergy community!
KFA is a web-based patient education and support organization serving families raising children with food allergies and anaphylaxis, hosting the nation's largest online community of such families, currently 45,000 members strong. Its website and social media outreach help more than one million visitors annually.
Lynda was inspired to found KFA by her son's own health struggles. Through the KFA, she has dedicated herself to educating families and caregivers about how they can keep their children safe and healthy.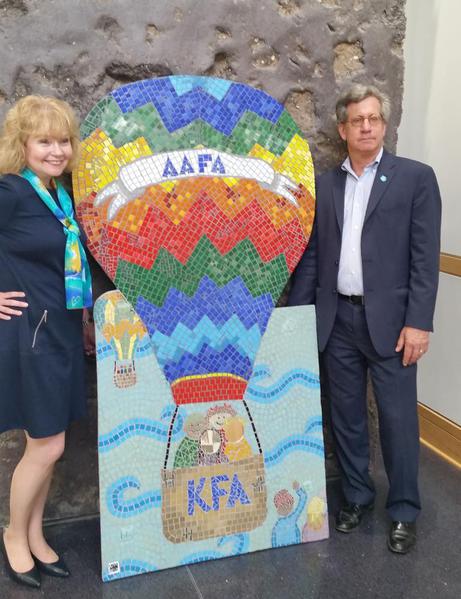 KFA merged with the Asthma and Allergy Foundation of America (AAFA) in 2013, and Lynda now leads the online and local community service programs for AAFA as a whole. She is one of the most vocal and trusted advocates for issues of concern to families with children coping with food allergies.
As our readers well know, we have often quoted Lynda and cited KFA programs and materials on SnackSafely.com. We thank her for the wonderful work she has done to better the lives of our community and look forward to the next 10 years of support and innovation of the KFA!