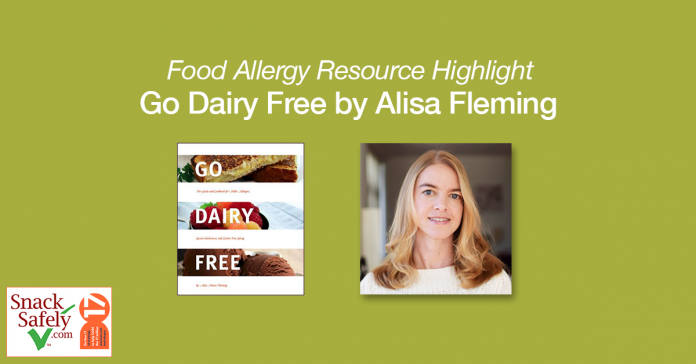 This article highlights a resource that provides inspiration and valuable services to the food allergy community. We pledged to highlight 17 such resources for End Allergies Together's 2016 #DoYour17 campaign. You can still consider sponsoring our effort with a pledge. E-A-T is underwriting all costs so 100% of your donation goes toward funding research into a cure for food allergy.
If you or a family member is coping with milk allergy or lactose intolerance, Alisa Fleming's Go Dairy Free site should be your first stop.
Alisa's website – eponymous with her bestselling book (available on Amazon) – provides a wealth of information for those concerned with milk including recipes, reviews, dairy substitution guides, restaurant listings, as well as a basic introduction to the world of milk allergy complete with links to other resources.
The site's index of gluten-free and vegan recipes makes it easy for people to find suitable dishes regardless of whether they are allergic or intolerant to dairy products.
You'll also find Alisa's articles in the print edition of Allergic Living where she serves as an associate editor and columnist.
You can find Go Dairy Free and Alisa's insight at godairyfree.org.
Other food allergy resource highlights in this series: