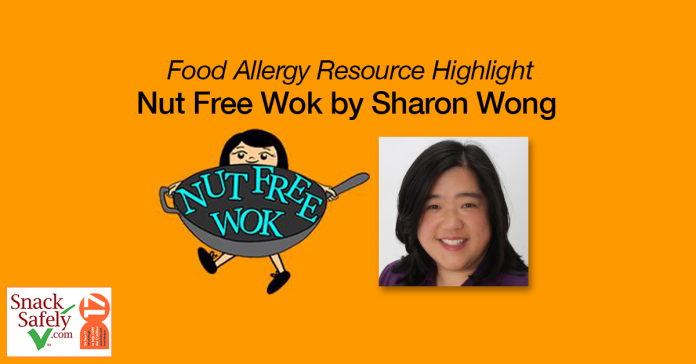 This article highlights a resource that provides inspiration and valuable services to the food allergy community. We pledged to highlight 17 such resources for End Allergies Together's 2016 #DoYour17 campaign. You can still consider sponsoring our effort with a pledge. E-A-T is underwriting all costs so 100% of your donation goes toward funding research into a cure for food allergy.
Simply stated, Sharon Wong does what few are able to do for the food allergy community: offer delicious recipes, personal insight, reviews, how-tos, and important news stirred together in a hot wok and delivered via a blog that is as informative as it is pleasurable to read.
As many of you know, Asian fare is particularly problematic for people with food allergies as the cuisines often rely on peanuts and tree nuts. Nut Free Wok delivers on its promise of "Allergy Aware Asian Fare" by providing recipes that avoid these allergens. Instead of serving those same five "safe" meals, Sharon steps you through the preparation of many exotic dishes that you wish you could order out at your local restaurant but can now make easily at home!
While learning to prepare these dishes for your family, Sharon relates her family's personal experiences and insights with food allergies, discussing such topics as coping with exclusion and how her son is faring as a participant in an ongoing peanut patch trial.
You can find Nut Free Wok and Sharon's insight at nutfreewok.com.
Other food allergy resource highlights in this series: